April 20, 2012
Five industry experts advise specialty pharma company on digital strategy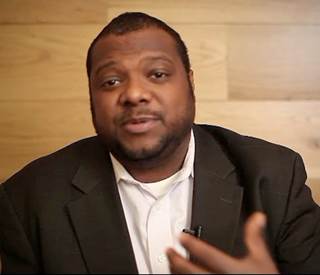 Five industry experts advise specialty pharma company on digital strategy
New and Emerging Selling Model
Meredith Ressi, President, Manhattan Research; previously Chief Operating Officer, Integrated Wellness Solutions; member, POZEN Digital Advisory Board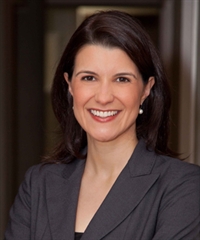 One of the biggest challenges we at Manhattan Research see our Big Pharma clients facing is how to evolve their commercialization models to adapt to how healthcare is delivered today. The traditional pharma commercialization model was developed in a different era. Over the last decade, there was a 25 percent decline in new drug launches in the United States. Additionally, many compounds in development are more-targeted therapies that are applicable to a smaller group of patients. With the pharma industry moving away from blockbuster drugs, the approach of marketing products through mass-market media such as television ads or large-scale sales forces will be less feasible in the years ahead.
The current model for promoting prescription drugs to physicians was developed in a time when sales force representatives were one of the only methods available to reach physicians, in addition to direct mailings and conferences. For today's physician, personal selling is, in many ways, at odds with the busy workday of physicians and their evolving information and service needs. In our research with physicians, one resounding sentiment across specialties is how incredibly busy they are and how they need help being more time efficient in their practices so they have more time to devote to patient care. The army of reps in the waiting room – each with their "three points and a close"—is just not what these busy physicians need today. The pharma industry must to evolve its selling approach to best align with the changing behaviors of physicians.
Luckily, digital channels have created more opportunities for companies to reach physicians more conveniently and on the physicians' terms, as well as for engaging them and meeting the new needs of today's busy doctors. Although sales force representatives' visits and time spent with physicians are declining, physician's professional digital access time surged by an average of three hours per week between 2010 and 2011. Eighty-one percent of physicians own a smartphone, and 30 percent own a tablet device. These devices are being used throughout the day to access information on-the-go and, as a result, are changing physicians' expectations for interacting with content. Physicians, as tech-savvy consumers themselves, are able to, for example, tweet JetBlue to change a flight, yet the service infrastructure of most pharmaceutical companies is not designed to be sufficiently responsive to physicians' expectations and needs.
For most companies, it is a real struggle to rethink marketing and sales strategy from within the confines of their organizational structures and the degree to which these tactics are entrenched as the way things have always been done. POZEN is in an enviable position of being able to ask, "What is the ideal business model for taking a product to market in today's landscape?" – a question most large pharmaceutical companies are not able to swiftly address.