October 10, 2012
Op/Ed: Meningitis crisis and the threat to pharma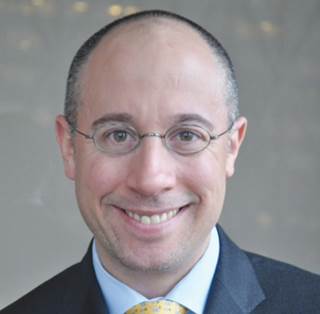 Upon learning about the outbreak of deadly fungal meningitis linked to contaminated steroid injections from a Massachusetts compounding pharmacy, pharmacoepidemiologist Dr. Sarah Sellers expressed both personal and professional grief, telling
MM&M
that "an outbreak of this magnitude should have been expected, given the vast regulatory vacuum that surrounds the practice of drug compounding."
For years, Dr. Sellers has been one of very few voices of concern about the grey line that separates traditional vs. non-traditional (and potentially dangerous) "exploitative" pharmacy compounding. She knows this topic better than practically anyone. Armed with a doctorate of pharmacy from the University of Florida and a master's in public health from Johns Hopkins, she has an unparalleled history of research on public health concerns related to pharmacy compounding. She has served as a former member of FDA's advisory committee on compounding and has provided oral and written testimony to US Congressional Committees, and she has advised pharmaceutical companies on benefit-risk concerns related to competing compounded drugs in the marketplace.
Indeed, her previous Senate testimony was featured in a CNN segment by correspondents Elizabeth Cohen and Sanjay Gupta that aired yesterday.
Dr. Sellers had sounded an earlier caution to prescribing physicians and the ethical pharmaceutical industry, which has been punctuated by this week's tragic events. Writing in the journal Drugs this year, she noted that non-traditional compounding poses a significant threat not only to the public health but also to ethical pharmaceutical companies' ability to effectively develop and commercialize products and meet government-enforced regulations, particularly for repurposed entities and drugs targeted as part of FDA's unapproved drug initiative that are developed through 505(b)(2) submissions. She also warned that adverse events associated with non-FDA approved versions of approved products may be reported to FDA as if they were the approved product, confounding pharmacovigilance analyses where medication lot numbers are not reported.
Take Genentech's bevacizumab (Avastin), for example. While its primary indication is in oncology, Avastin is prescribed off-label by ophthalmologists to treat macular degeneration, an eye disease that causes blurred vision. Because Avastin vials are preservative free, FDA-approved labeling requires that the medication be discarded after 24 hours due to risk of microbial growth. Nevertheless, compounding pharmacists split Avastin doses from the oncology-purposed vials, give the aseptically processed drugs new, un-validated expiry dates and introduce the drugs into interstate commerce. Multi-state, multi-pharmacy outbreaks of endophthalmitis have occurred due to bacterial contamination—12 cases of blindness in Miami were traced by the FDA to a single compounding pharmacy (which was not identified), Dr. Sellers pointed out.
Compounding also poses a major commercial threat to pharmaceutical companies trying to add value by bringing good manufacturing practices to the production of sterile injectables, as KV Pharmaceutical Company recently discovered in the case of Makena. In that situation, FDA took the unprecedented step of exercising "enforcement discretion" over the continued availability of compounded 17-hydroxyprogesterone (17-OHP), effectively giving the compounding industry a perceived carte blanche to continue large-scale bulk manufacturing of the type in which New England Compounding Center engaged (NECC is the pharmacy which shipped the contaminated lots of an epidural steroid linked to the fungal meningitis outbreak).
This was unprecedented because economic factors appear to have influenced the agency's actions. KV responded to these economic concerns and, as a result, the agency attempted to clarify its position in June 2012. Nonetheless, compounding of 17-OHP continues to be rampant—point of fact, compounded 17P was among more than 75 drugs included in the NECC recall.
The New York Times took the administration to task, ascribing the Makena decision to a member of HHS' Director Kathleen Sebilius' staff who was acting as a result of politicians' outrage over the price KV intended to charge. In essence, political rather than healthcare considerations drove the Obama Administration's decision on the matter.
This situation forced KV to pivot its commercial efforts from helping providers identify and effectively treat patients at-risk for preterm birth, to justifying the need for a GMP-manufactured product to healthcare providers and payers. In light of recent tragic events, the company's justification for GMP to produce a sterile injectable for at-risk women should at this point be self-evident.
That single event—the FDA's decision not to prevent compounding pharmacies from continuing to produce prescriptions for 17P—has been a game-changer for the compounding industry, which is now marketing itself as the solution to the country's healthcare crisis. Indeed, according to Dr. Sellers, some compounding pharmacists are now offering "cost-effective alternatives to FDA approved drugs," in other words, manufacturing knock-offs of proprietary medications from bulk active pharmaceutical ingredients (API) that often are from unknown sources in China.
"What is worrisome is that the traditional model of compounding has totally transformed into a thriving unregulated drug industry—a third class of pharmaceuticals that are not FDA approved in the marketplace—without general awareness on the part of healthcare providers or consumers," said Dr. Sellers, who has previously consulted for KV's Ther-Rx division, marketer of Makena.
The problem, according to Dr. Sellers, stems from the lack of regulation and oversight. "It is an unequal playing field because [compounding pharmacies] do not have to adhere to federal manufacturing standards, they don't have to seek FDA approval, their marketing activities are unregulated, and thus they can offer products at a discount."
And this is not without risk to the public health.
In addition to the latest fungal meningitis outbreak, similar outbreaks have been documented in sporadic numbers over the past decades. However, public health officials recognize these sentinel cases as the tip of an iceberg, or in the case of compounding for economic reasons, the tip of a glacier, meaning that there are a lot more safety events that have likely gone undetected. Remarkably, Missouri is the only state in the country that routinely samples compounded drugs, in response to the tragic chemotherapy dilution scheme in that state, affecting thousands of patients.
When asked to discuss a potential solution, Dr. Sellers is quick to point out that there is a need for clear delineation of what constitutes legitimate pharmacy compounding, vs. "exploited" compounding, where pharmacies buy large quantities of API and engage in commercial-scale manufacturing.
At the end of the day, her expectation is that professional medical organizations can and are likely to act more quickly than the FDA, because of concern for their patients and due to considerable liability risk: "I anticipate the medical community will act to re-adjust this aberrant practice arena—in the end, the prescription controls the compounding, and physicians sign prescriptions," she said. That, or Congress may actually do something.
Just yesterday, the House of Representatives Committee on Energy and Commerce was asked to undertake an investigation of the meningitis outbreak. The letter was signed by Reps. Henry Waxman (D-CA), Frank Pallone (D-NJ) and Diana DeGette (D-CO) and cites many of the same concerns that Dr. Sellers has been voicing in her years of research and testimony on this topic.
In Dr. Sellers' words: "The professional and ethical responsibilities of a pharmacist should compel complete disclosure of risk information, lack of proven efficacy information, and information identifying that practical pharmacy standards are inferior to federal GMPs—FDA-approved and manufactured drugs are the US standard of care for pharmaceuticals. This should be an essential element in any proposed solution."
Scroll down to see the next article