December 13, 2013
Seizing the MoCial trend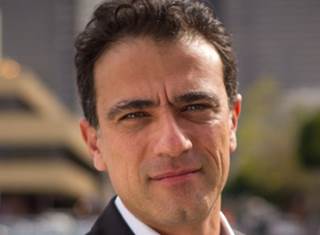 One of the key 2014 trends discussed at EyeforPharma's Multichannel Marketing Summit, this past November in London, was MoCial—the convergence of Mobile and Social. MoCial is not a fad or a catchy new marketing theme. It is here to stay. MoCial is transforming the digital health space by providing new opportunities to engage with patients and healthcare professionals.
With mobile, comes mobility—the ability to track and log our own health data on the go. With the rise of wearable trackers and the upcoming wave of body sensors, mobile is poised to change healthcare by empowering patients to be in control and to be connected with their own body like never before.
Physicians are as excited as patients about mobile health tools, as physicians can now "prescribe" something other than a pill. According to a recent survey from eClinicalWorks, 89% of physicians would recommend a health app to their patients and 93% believe apps can improve patient outcomes.
With Social on the other hand, patients can get connected with their peers and or loved ones. They can communicate, support each other, learn from each other. More than reviews, patients can receive, through Social, the emotional support so critical to the success of their journeys.
By combining emotional support and personal data logging, MoCial then becomes the two-punch combo of healthcare, the perfect solution to shift behaviors. And MoCial is not just for mHealth startups. This trend can be embraced by pharmaceutical companies, as long as they adjust their thinking on "mobile."
Mobile is not just a new channel, a new box that that we check by making brand.com responsive. Mobile provides a true opportunity to expand a brand's value by enabling engagement with patients and physicians in a whole new way. How can healthcare marketers seize the MoCial trend and integrate it in their 2014 plans?
—Look outside Pharma. MoCial fitness can inspire us all. Fitocracy, the social fitness app, claims that their users first join due to ramification but stay engaged because of the social aspect.
—Chat-less MoCocial. The best way to develop a MoCial solution within regulatory guidelines is to rethink social, outside of the conventional chat rooms and open dialogues. Polls, surveys, scores and leaderboards are all viable ways to enable meaningful connections between users via closed communication. Engage your regulatory group early. Propose creative solutions and proactively develop guidelines and roadmaps.
—Think Eco-system vs. Apps. Developing MoCial means more than developing an app. It could include a web interface, an SMS solution, a dashboard for healthcare professionals and, most importantly, it allows connection with other apps or devices. Aetna's CarePass is a brilliant example of this approach.
---
Olivier Zitoun is founder & CEO of Eveo
.
Scroll down to see the next article