June 06, 2014
The Payer-Marketing Power Shift Is Here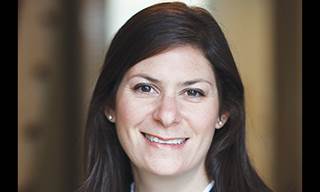 The changes coming because of the Affordable Care Act (ACA) are going to impact (or already have?!) pharma's relationships with payers and consumers. So, what changes has your company made to accommodate this new business model?
Have you shifted some of your marketing budget from DTC to payer? Have you rethought your current and legacy communications to head off patient concerns when they request your product and are informed they can't get it on their plan? How about the patients who only have a Bronze plan that provides limited coverage—have you come up with a solution to provide support for their out-of-pocket and high deductibles, specifically to make sure they start or stay on therapy?
(Crickets)
The challenge of communications and marketing in this strange new world we live in is speed: speed of adaptation, speed of response, speed of delivery on our customers' needs. Pharma is slow-moving (understatement?!). And many feel that the word "speed" is a threat in our industry. Nothing is going to change that perception. We are notoriously risk-adverse, and with strict government regulation around our promotional communications, we should be.
But "nimbleness" might just be a possibility, even if speed is out. What it will take is more seamless partnerships among stakeholders within our companies, like better partnerships between promotional review folks and the commercial business. Seeking out the change agents who have a hunger for innovation, and empowering them to decide what is possible, even probable, could be our ticket to change. Like a Pharma "Hackathon" of innovation where stakeholders come together just to brainstorm creative new ways of achieving progress—who's in?!
How do we start the ideation? If we play the scenario out across five years, we could ask ourselves, what will the marketplace look like with payers having greater control over access to products (it seems to be moving in that direction)? We'll need to strive for innovation in communication with these payer stakeholders the same way we do with providers and patients. We have provided sales reps with iPads, but we still hand a payer a 50-page monograph. Is that going to cut it? I don't think so.
athenahealth CEO Jonathan Bush (cousin of George W.) just came out with a fascinating book called Where Does It Hurt: An Entrepreneur's Guide to Fixing Health Care. What I loved so much about it, as I binge-read it on a recent cross-country flight, is its clear pathway to disruption. And while many in Pharma may see it as a book about hospitals and doctors, I see clear callouts for our pharmaceutical industry: we must "evolve or die," a phrase I apply to dinosaurs, big-box companies like IBM, and retailers like Macy's. And, yes, to Pharma.
Here's the thing: the ACA has tried to level the playing field for patients, providing everyone access to care (or at least the care government is willing to support like big insurance and hospitals). And while I am a fan of the opportunity, I worry that forcing everyone to buy insurance, even if it's at a basic level, is not the solution to our big healthcare worries.
From a Pharma perspective, a more powerful payer will mean both good and bad things for the industry. Since everyone is insured, technically they can get access to medication and services they need. But plan managers are even more focused on price and performance as benchmarks for which products they choose to cover. So that means our DTC efforts are less effective—and could actually hurt us if patients are frustrated with not being able to get a product they ask for.
And, as more hospitals employ physicians, and small practices are gobbled up, it may mean that reps' access to physicians will become even more difficult than today.
On the plus side, novel approaches are starting to trickle in…
Medicines360 is the first non-profit/for-profit pharma with tiered pricing to ensure access for all its co-promoted medicines for women's health. What makes this extra special to me is they are incorporating corporate social responsibility into their business model while making an impact on health outcomes for all.
And Humana and Lilly recently partnered to use claims data to improve patient care. They agreed to look at the data for improving patient outcomes, compliance and adherence, and pharmacoeconomics. The goal is to drive better outcomes with a combination of therapy and behavior. And Genentech is partnering with PatientsLikeMe for a similar purpose: to understand patients' experience with disease and treatment in the real world (outside of trials).
I'm hoping that the ACA will be a waterfall of new approaches. Pharma will need to evolve toward a service model to achieve better outcomes. Forcing physicians to implement EMR/EHR will help us gather and share data like never before. Combine that with patients' opportunities to contribute a voice to their care with self-tracking tools and enhanced health information, and I think you have a revolution. But that means that we may have to do things a bit differently: we may have to find better ways to engage with the patient population and gather qualitative and quantitative feedback. And we'll certainly need to consider payer needs more deeply. Possible? Absolutely. Probable? Well, how open are you to doing things differently? Can you be a change agent for a new revolution in healthcare?
---
Zoe Dunn is a principal at Hale Advisors.
Scroll down to see the next article