January 10, 2014
When Sales Force Met Marketing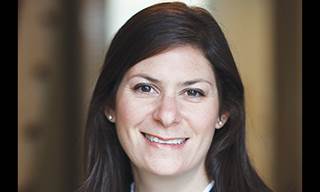 Sigh. Who doesn't love fairy tales? I've been inspired by Frozen, I have to admit. So I'll begin: Once upon a time, reps (or pharmaceutical representatives/detail "men") ruled the roost, so to speak.
For the pharmaceutical manufacturers, it was the same refrain: "sample it and they will come." It worked—sales forces infiltrated, companies grew, launching more resources to develop more and better products. And so this sales force continued to be the focus of marketing budgets time and again
Then things changed, as they inevitably do: competition increased, regulations became stricter (no more trips to Hawaii!), and every move came under a microscope. Even the pens and notepads were tinged with blight. Doctors shut down and turned away.
DTC, some would argue, even further undermined the rep and doctor relationship (who's the expert now, doc?). A dark spell came over the land…OK, I'm taking it too far with the fairy tale theme, but seriously, our Evil Kingdom might be personified by FDA? Maybe ACA? How about just the Internet and mobile phones? Cue the minor chords and dark storm clouds.
What can bring back the pride? Redeem our reputation as scientists and regain the confidence from our customers?
When my 84-year-old father graduated from pharmacy school in the late 1950s, being a rep was a badge of honor, a step toward a career in medicine, and only the few (and scientific) were invited in.
Perhaps the decline of the sales force stems from prioritizing relationship skills over science. Perhaps it is driven by compensation models for reps that focus on the wrong goals (hello, customer service—where are you?!).
Why can't Pharma let go of its idea of a traditional sales force, given how tough it is to break through these days? Can we let go of paying people to fill sample closets and fumbling with "slim jims"?
How about reaching the "No Sees," the "White Spacers," the "Low Deciles?" I've seen many strategies for each, but as individual tactics, they are to low effect.
The only thing that seems to make sense is for the sales force to think more like marketers, integrating the personal with the non-personal, creating a multi-channel approach that is truly integrated and uses in-person, traditional digital, mobile, social, direct-mail (still effective) and patient efforts and is tied into marketing efforts. That's as tall an order in today's industry as it would have been in the past.
In 2010, AstraZeneca jumped into non-personal promotion detailing with both feet, dispatching reps for heartburn drug Nexium and driving physicians to engage in a dialogue and receive samples online.
In 2011, GSK's US team implemented a program to compensate its reps not on how much they sold, but on how valued they were by physicians. Just last month, GSK brought the Patient First program to a global scale, embracing multi-channel marketing and removing sales targets so that reps "will be evaluated and rewarded for their technical knowledge, the quality of the service they deliver to support improved patient care and the overall performance of GSK's business."
I can imagine the kind of organizational readiness it would take to bring this program to fruition at GSK or any other pharma company. For example, one of the ways we'll have to change as an industry to accommodate this kind of sales paradigm shift is to stop calling digital and multi-channel communications "non-personal".
These days, digital is purported to be the most personal thing we have going (aside from—ahem—in-person interactions). People, including HCPs, are getting downright personal every day on platforms such as Facebook, Twitter, professional chat rooms, even e-mail. Yes, I have actually received e-mails from my doctor with links to information they thought I would find valuable.
Another change is to recognize we likely will have some big barriers to the traditional sales model coming down the road with the Affordable Care Act: No longer will products receive preference via their communication tactics. On the contrary, formulary preference is given to those that cost the least and can show the most efficacy.
So where does that leave our sales force? Here they are speaking to a customer who is losing the power of choice. A doctor can prefer a product, but if the patient cannot afford it, then no one wins.
No matter how effective your sales rep is, even if a doctor does want to prescribe your product, she may not be able to. Your managed care strategy needs to be that much more effective.
I'm not the enemy of the rep; I am the champion for a more effective rep, with multi-channel arrows in their quiver. A rep who is charged with bringing value to HCPs to earn back our respect as an industry. A rep equipped with the right tools and the right support. Now, that's what I call "happily ever after." The end.
---
Zoe Dunn is a principal at Hale Advisors.
Scroll down to see the next article