March 13, 2017
Monday at SXSW: That's a wrap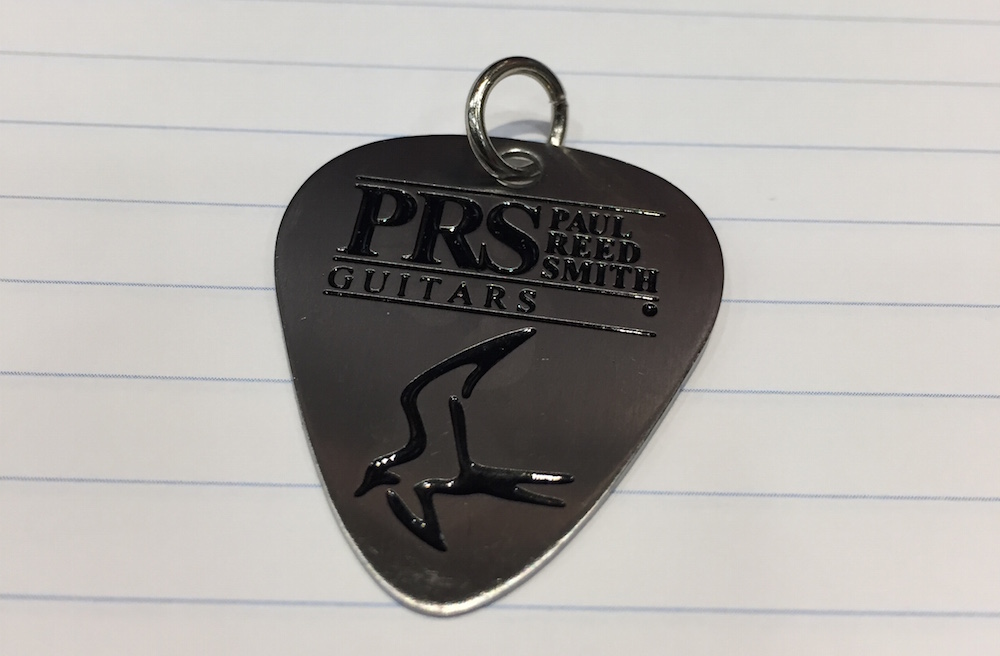 Like everyone else who traveled to Austin from the DC-to-Boston corridor, I'm fleeing SXSW in advance of Snowmageddon II: The Snowening. This is a bummer, for two reasons: One, I'll miss the deliciously named "Dunking on Disparity — Health Tech For All" session, scheduled for 12:30 p.m. CT on Tuesday; and two, shoveling.
See also: Sunday at SXSW: Healthcare costs and cancer
Without further pontification, then, here's my 2017 SXSW health conference wrap. For the sake of whatever little coherence is left in me, I've broken it down into a handful of awards.
Most welcome development: I touched on this in Saturday's dispatch, but SXSW's health track finally got a seat at the big-kids table. Judging by the interest and energy that characterized the health sessions I attended, there's a clear thirst for the kind of forward-thinking, partnership-minded insights that the conference provided in spades. This is your moment, people. Seize it.
Most notable no-show: Granted, SXSW's offerings weren't specifically oriented towards the payer community. But given its importance to the growth of the health technology sector and how often speakers referenced its members — once every 200 seconds by my count — it's a bit surprising that so few of them showed up. Maybe they weren't asked, or maybe they already blew their annual travel allowances on Payerpalooza. Who knows? Either way, their absence was keenly felt.
Best picture: No, the production values weren't exactly Spielbergian, but the training videos screened by nonprofit Costs of Care during "Hey Doc — How Much Will That Cost?" provided an illuminating look at the sad state of physician/patient communication. After showing a trio of vignettes that concluded with a way-high Rx bill for a now irate patient, the organization's Dr. Vineet Arora pointed out how seemingly ordinary physician/patient dialogues tend to amplify confusion about cost. To wit: When the patient asks whether the drugs will cost as much at one pharmacy as the next, the doctor brushes off the question: "I'm not sure, but it should be." Sound familiar? Good on Costs of Care for endeavoring to train doctors to be more cost-aware.
Quote of the show, alarming-for-industry division: "If you work in the healthcare industry, customers largely despise you." — Marcus Osborne, VP of health and wellness transformation, Walmart
Best swag: Please, our supreme integrity forbids us from accepting genuine graft and non-flame-retardant tchotchkes alike. Also, most of the crap being peddled was just that — crap — and the extra real estate in my bag was occupied by presents for the kids. The easily pocketed Paul Reed Smith guitar-pick key ring dealie wins by default.
Trendiest trending trend: Machine learning/AI claims this one in a walk. Its case was put over the top by the sheer volume of testimonials delivered by tipsy health-adjacent people during after-hours events. The typical exchange of ideas went something like this:
Person 1: "So, what are you down here for? What are you seeing that's interesting?"
Person 2: [blinks, sways precariously] "Uh, AI. AI is awesome. Machine learning, too. Machines are learning stuff… stuff about things."
Person 1: "I'm going to go stand over there now."
Coolest visual aid: During Saturday's "Real Stories of Success From Health Hackathons," Startup Health's Troy Bannister shared two of the scorecards his company uses to determine whether it will invest in a given entrepreneur or company. Both scorecards rank eight mindsets on a 1-through-12 scale, taking into account everything from self-awareness and healthy habits (for individuals) to a company's back story and scalability. Alas, the scorecards are proprietary, so we can't share them. Suffice it to say that Startup Health sweats the details.
Smartest person: Roughly 70% of the SXSW health-oriented panelists could qualify here. But I'll go with Dr. Jennifer Doudna, whose intelligence is borderline jealousy-provoking. Making the scientifically imposing topic of gene editing readily comprehensible (and fascinating) to a dullard like me is an achievement on par with summiting Everest…during December, while wearing slippers.
Trippiest time-waster: The effect of Refik Anadol's "Infinity Room" installation (is that what things like this are called?) was described in marketing materials as: the "state of consciousness occurs when the immersant's awareness of physical self is transformed by surrounding themselves [sic] in an engrossing, often artificial environment, creating a perception of presence in a non-physical world." That's the long way of saying that the Infinity Room had a mirrored ceiling and floor (we were asked to wear booties over our shoes to prevent smudging) and intensified their effect via strobe lights and the projection of swirly-whirly patterns. Five finer minutes have never been spent, at SXSW or anywhere else.
Scroll down to see the next article