April 04, 2017
Sam Frons, Addicaid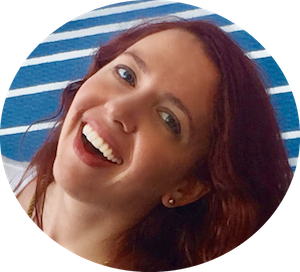 Sam Frons
founder, technologist, recover
Addicaid
---
After Frons finished treatment for alcohol abuse, she found herself in an unusual predicament. On one hand, she was committed to her recovery. On the other, she rejected one of the tools immediately available – attendance at Alcoholics Anonymous meetings – as simply not for her. "The 12 steps, the 'higher power' thing – I wanted the peer group of like-minded individuals, but none of the other stuff," she recalls.
As any forward-thinking technologist would, Frons decided to devise a solution of her own. She developed a New York City meeting finder, which was warmly received ("I think I got second place in some hackathon, maybe?"). But when fans of her creation pushed for additional features, Frons chafed at the suggestion. "It seemed to me like there was a big opportunity to build something a lot more substantial than just a meeting finder," she says. "The idea was to organize strategies that are relevant for people in recovery and reinforce the strategies through their peers. They all had a starting point in common – not that they all drank too much or smoked too much pot, but there was a similar driving point for their behaviors."
That insight led Frons to found Addicaid, which developed an app that includes a support-group finder and tools that allow recovering addicts track their behavior patterns. That second part, in fact, is what distinguishes Addicaid's offering from so many others in the digital-health realm: It focuses on the behavioral component as much as it does anything else. Frons offers an analogy: "My sister is doing a diet where she eats a very controlled regimen, then starts adding different elements to see what agrees or disagrees with her. I embrace that same approach with mental health and recovery. You need a sober benchmark to understand how you feel when you're not using substances."
Frons realizes that, had she created the meeting finder to end all other meeting finders, Addicaid might have grown much more quickly. But now that the company has evolved – as part of its focus on outcomes, it collects a wealth of data – Frons believes she followed the right path. She has ambitious plans to expand its purview, perhaps by delving into the shadowy universe of DRG (diagnosis related group) codes, used by hospitals to classify patient cases.
"Here's something that's on my mind: How do you identify patients that have a DRG code for alcohol-related ER admission?," Frons explains. "Of all the people who have that code, something like only 5% have received treatment. That's just absurd."
Scroll down to see the next article