April 04, 2017
Thomas Goetz, Iodine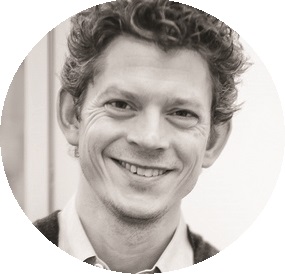 Thomas Goetz

CEO and co-founder

Iodine
---
It's not too often that a journalist becomes the story in the manner that Thomas Goetz has. The former executive editor of Wired stepped away from the world of magazine publishing in 2013 to write two health books and cofound Iodine, a health-tech company that seeks to use clinical data to help people make better decisions about their health. It's been billed, in fact, as a kind of "Yelp for health."

"It struck me that I could help make it happen, not just write about using data to personalize and improve health care," Goetz told The New York Times. That's a tall order for any individual looking to change industries — but to date, Goetz (the company's CEO) and Iodine have seen plenty in the way of results.

Not long after Iodine's genesis, the FDA awarded the company a $1.2 million contract to aid the regulator's efforts to expand its open-data program. Last year, Iodine said it had created the first app with Apple's CareKit to be used in clinical practice in mental health. Not bad for a journalist-type person, eh?


Scroll down to see the next article