July 01, 2012
100 Agencies: How Do You Feel?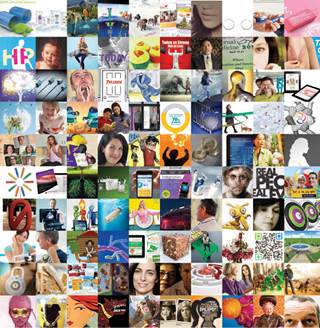 Eight healthcare marketing journalists spent six weeks getting acquainted with the 100 largest healthcare marketing agencies in North America.
Drawing on hundreds of hours of research and more than 120 extensive interviews with agency leaders, they were charged with producing ­original, objective profiles for each of the 100 shops on the list.
Rather than just compile laundry lists of clients and services, the ­writers were asked to inject into their reports, ­when possible, the personality of each agency and the vision of its leadership.
The MM&M 100 Agencies Issue is the result of their efforts.
The dominant theme this year is the fast-changing industry. Or rather, that change has arrived, it's happening now and it's giving agencies three basic choices: react to it, embrace it, or help shape it.
Each profile offers a unique interpretation of what change looks like to a particular agency, and their response to it. Some are reinventing themselves, while others are diversifying rosters, investing in analytics, rebranding, building out capabilities, restructuring divisions, funding innovation, acquiring tech partners or expanding global footprints.
Collectively, the profiles are the story of an industry's fight to survive the storm—and each other.
Challenges and trends
While collecting data for our Agency A-to-Z (pages 181 to 219), we invited agencies to document their biggest challenges and predict industry trends for the year ahead.
The most often cited challenge was hiring talent, followed by regulatory and approval issues, patent expirations, getting to grips with digital/social media, and working with tighter budgets.
The talent issue also came up regularly across the 100 profiles.As for trends, digital and social media came out on top ahead of mobile, somewhat surprisingly, and then data/analytics. When grouped together, digital/social media/mobile received eight times as many mentions as any other perceived trend.
Interestingly, in our 100 profiles, mobile seemed to be discussed more than social media or other digital channels.
How's your revenue in 2012?
We also asked our A-to-Z agencies to tell us how they are performing: "How is business so far in 2012 compared to 2011?" It's noteworthy that just 48 agencies answered the question this time around (vs. 66 in 2011, 70 in 2010 and 71 in 2009).
Of those 48 respondents, 37 (77%) said business was up so far in 2012, with eight agencies (17%) reporting it was "about the same" and the remaining three (6%) saying business was down so far.
At face value, this appears highly encouraging, just about beating out last year's performances, when 70% said business was up (vs. 60% in 2010 and 42% in 2009). Note also that in 2010 not a single agency had reported that business was down (vs. five in 2010 and six in 2009).
However, it's worth remembering that at least 80 agencies chose not to answer this question, so in reality the picture could look a whole lot different. It is certainly difficult to imagine that four out of every five agencies is growing this year, especially in this environment.
Nevertheless, of those 37 agencies that said business was up so far in 2012, an incredible 15 (41%) said they were "up by 20% or more", with another 10 (27%) "up by about 15%", and eight (22%) "up by about 5%".
Last year, among those who reported that business was up, the average increase was a spectacular 29% (vs. 24% in 2010 and 19% in 2009).
The 100 Agencies list was compiled by MM&M's editors, based on estimated revenues.
To look up fast facts on more than 130 agencies, see the Agency A-to-Z (pages 181 to 219 in the print edition), our annual directory of more than 130 healthcare marketing shops, including contact details, rosters, financial information (where available) and examples of creative work. All data was submitted online by agencies.
100 AGENCIES
Beacon Healthcare Communications
DWA Healthcare Communications Group
Kane & Finkel Healthcare Communications
Publicis Healthware International
Renavatio Healthcare Communications
Saatchi & Saatchi Health Communications New York
Williams Labadie

The Agency A-to-Z, with contact details, rosters, creative samples, and more from over 130 firms.
Scroll down to see the next article