November 04, 2014
Abbate to end tenure at Pacific Communications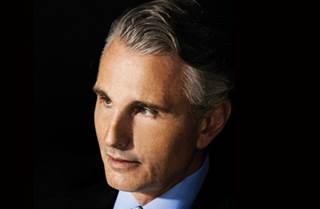 Twenty-two years after founding Pacific Communications, Ryan Abbate has announced he is retiring, effective at year's end.
Abbate launched the Costa Mesa, CA-based agency in 1993, growing it into what the firm claims is the largest agency on the West Coast and one of the most successful independent agency brands in the country.
Ryan's long-time agency partner Craig Sullivan is due to take over as president.
"Our transition will be seamless," Abbate told MM&M. "Craig and I have been working together for 10 years and in the last five years have worked toward his taking on added responsibilities. We will be looking at replacing Craig's responsibilities, but the management structure will otherwise remain intact," Abbate said.
Sullivan joined the agency from AbelsonTaylor in 2004 as director of client services and more recently has served as the agency's management director.
The agency is a full-service, global provider of integrated healthcare communications, much of it for long-term client Allergan Pharmaceuticals, but has expanded its roster the last few years and is expected to complete 2014 with a flourish.
"We had an extraordinary year and will finish very strong with the most growth we have seen in many years," Abbate said. "We are expecting gross revenue growth in the range of 20%.",.
He added, "Our emphasis on DTC and digital continues to be an area where we are getting a lot of traction, and we are excited about the work we are doing with various clients."
This year the agency expanded from professional AOR to DTC/AOR on Allergan's Latisse, launched digital work in addition to AOR work on Thoratec's heart pump, and grew into medical communications and digital work across Allergan's neurosciences, medical dermatology, and facial aesthetics groups.
An agency that started with 18 people back in the early 90's, Pacific Communications today employs 250. "We went from virtually no billings, or paltry billings, up to what will be at the end of this year $65 million in gross revenues," Abbate said.
Scroll down to see the next article