April 01, 2014
Agency Business briefs:April 2014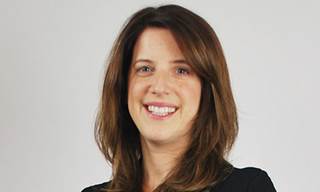 Health and wellness media brand Veria Living announced it has signed a representation agreement with talent agency N.S. Bienstock, which will provide representatives in products including apparel, exercise equipment, food, health, beauty aids, biometrics and cookbooks.
Ogilvy CommonHealth has brought on Katie Piette as director of global brand management. Piettte was previously the agency's international managing director. She will lead the global brand man­agement team across disciplines.
AbelsonTaylor has hired Emily Tower (pictured) as vice president of digital strategy and analytics. She joins AT from Meredith Xcelerated Marketing, a consumer and healthcare agency. Tower's role will be to provide strategic recommendations and drive digital innovation.
Kate Earle has been named to lead the TGaS Advisors Training & Development team. Dr. Earle's expertise focuses on increasing revenue through learning initiatives, applying learning technologies and designing strategic programs. Prior to joining TGaS in 2014, Dr. Earle was ­director of sales effectiveness for VWR.
Scroll down to see the next article