July 05, 2016
AgencyRX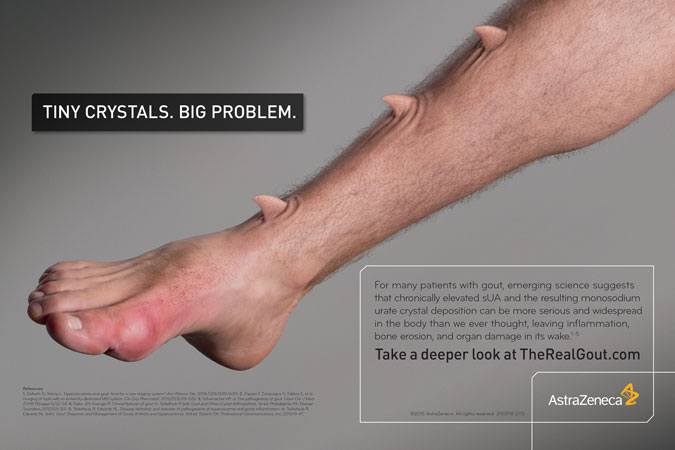 After the July 2016 issue of MM&M went to press, Omnicom Health Group announced that it was merging AgencyRx, Flashpoint Medica and three other agencies to form DDB Health. Michael Schreiber, formerly CEO of AgencyRx, will serve as the newly merged entity's U.S. executive creative director.
Given that most of the execs interviewed for the agency issue would sooner admit to a crime they didn't commit than acknowledge a down year at their company, the candor displayed by AgencyRx president and executive creative director Michael Schreiber when asked about his company's 2015 is a revelation. "It wasn't our best [year]," he says. "We were stagnant. We didn't have the kind of growth that we have been spoiled with over the past 10 years."
In its immediate wake, AgencyRx has reshuffled its leadership team, with longtime creative director Fred Kinch leaving to start his own agency. "It was actually a good opportunity to reinvent and re-energize our creative department," Schreiber says, noting that he's currently serving as the firm's creative lead. "It's good for me to get back in the day-to-day work."
On the account side of the ledger, the agency named Eileen Yaralian and Doreen Eckert co-directors of client services, which Schreiber describes as a "substantial" move. "Given the nature of our clients, who want senior staff to be very involved, we needed our most senior account position to be a two-person position," he adds.
But while AgencyRx might have absorbed a few blows, Schreiber firmly believes that the company is well positioned for the rest of 2016 and beyond. "We're turning a corner where we're generating a lot of new business, which I expect to continue," he explains.
AgencyRx has also increased collaboration with its sibling agencies in the Omnicom network. "Being a part of the Omnicom Health Group affords us a lot of opportunities to partner with other agencies," Schreiber says. In the past year alone, AgencyRx has teamed with med-ed shop Chameleon, digital ace CDMi, and other CDM-branded firms.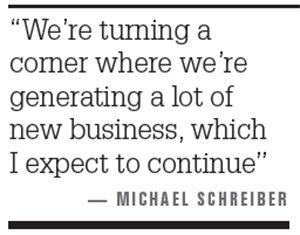 For an agency that underwent a downswing, AgencyRx distinguished itself on the new business front. It snared an AOR assignment for Incyte, won oncology work from Boehringer Ingelheim (a new client), and grew its relationship with Teva. Schreiber says the "bedrock" of the firm's roster, however, continues to be Celgene. He's similarly proud of the company's 10-year relationship with Roche/Genentech for work on cancer treatments Rituxan and Erivedge.
The oncology space, Schreiber says, continues to be one of AgencyRx's pillars. "We are a heavy specialty agency and do a lot of work in hematology and oncology," he notes. "We tend to get invited to a lot of oncology opportunities, and more and more of those invitations tend to be for orphan indications for very specialized drugs. That's the nature of the industry right now."
In terms of the media — channel mix, Schreiber points out that about 80% of AgencyRx's current work is digital. "I can't remember the last time we did a print ad or visual aid. It is just not a part of our media mix," he says. The other 20% of the agency's work? Mostly convention-related.
Look for the agency to continue to embrace the mantra-cum-tagline "Brains, Guts, and Heart," which it brought to life during 2015. "It comes across in everything we do, whether that's evaluating talent or work," Schreiber says.
Scroll down to see the next article