March 01, 2013
Argon link ups Draftfcb global reach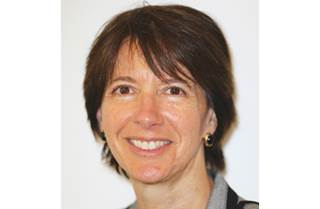 Draftfcb Healthcare is filling out its global footprint through an alliance with Argon Network, a coalition of 22 indie agencies in Europe, Asia, the Middle East and South America.
Draftfcb Healthcare CEO and president Dana Maiman said the move represents a deepening of the Interpublic Group company's ties to the London-based indie network, which will henceforth be called the Draftfcb Healthcare Worldwide Affiliates Network.
"We had started to work with them a little on various opportunities and then we said to ourselves, 'Why not make this exclusive?' They're everywhere, and it's everything from advertising to PR to market research and medical communications."
Maiman said the company, which already boasts seven or eight offices outside of the US, might ultimately be open to buying some Argon shops outright, and that they will be pursuing acquisitions in the meantime.
"We want to strengthen everything, and this gives us an opportunity to go shopping," she said. "This is more than filling gaps. This is about really finding the right partners." The company acquired Tarrytown, NY-based drug marketing shop Hudson Global in September.
The deal comes as Maiman relinquishes the reins at Draftfcb New York, the flagship office of the healthcare network's mainline agency sibling. Maiman became president of Draftfcb New York in 2010 after a period of tumult in the shop's leadership. During her tenure as president, the agency has landed such big non-pharma accounts as the FDA's anti-tobacco campaigns, plus work from Fidelity Investments, SeaWorld and Amtrak.
She can now focus exclusively on building out the healthcare business, which is based in the network's New York agencies—NeON, Area 23 and Draftfcb Healthcare—not to mention two med-ed companies and a managed markets business. Draftfcb recently took over handling of pharma DTC from Draftfcb New York.
Scroll down to see the next article