June 06, 2018
AstraZeneca's Olivier Nataf on how his long tenure shapes his current role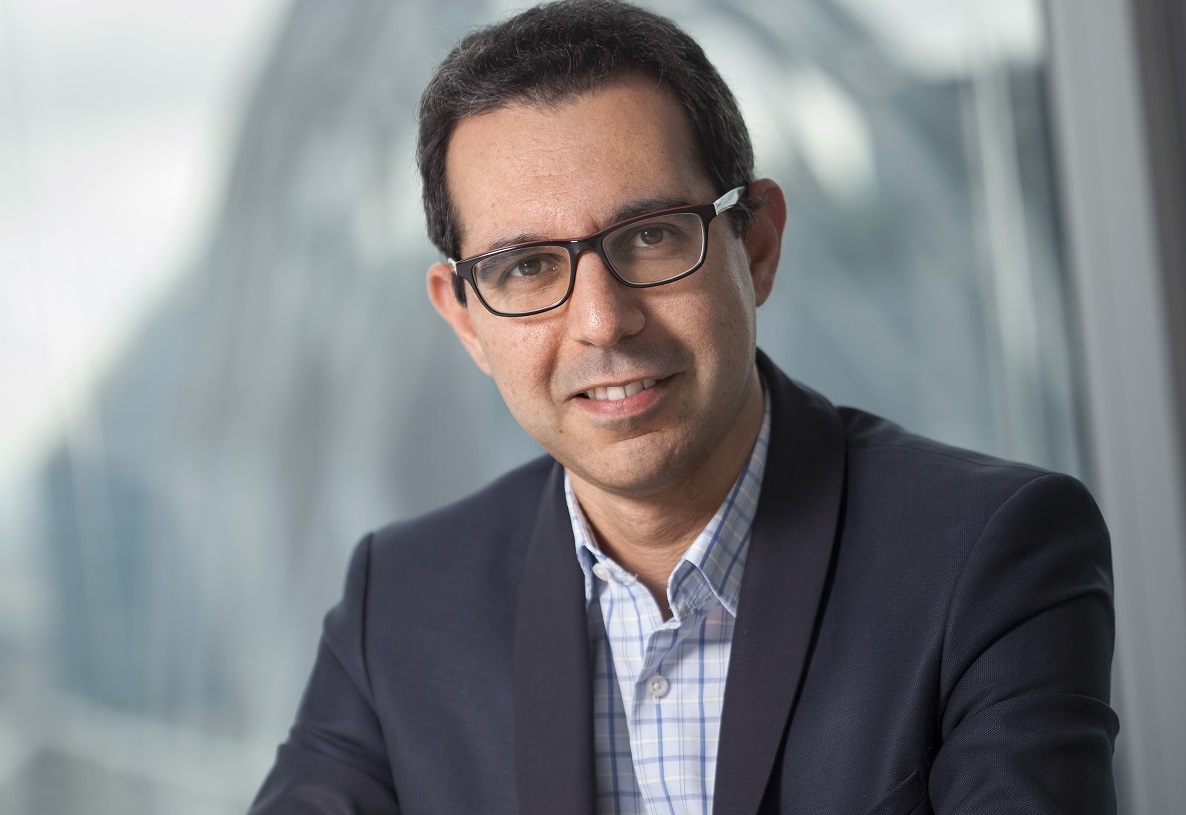 Olivier Nataf is a rarity in the medical marketing wilds: the company lifer. After completing business school in 2001, he joined AstraZeneca in his native France as a marketing intern.
For the next year or so, he worked on the company's prostate cancer drugs — and quickly realized the scope of the challenge faced by the oncology unit.

"When I joined in 2001, we didn't have a promising oncology portfolio," Nataf recalls. "There had been a series of significant failures in clinical trials. That brought the growth in some areas, such as oncology, almost to a stop."

Nataf, who studied molecular biology as an undergrad, put his faith in the science — as well as in his own ability to convey its virtues to patients and providers. Before long, he was AstraZeneca's oncology marketing lead in France, a role in which he helped launch prostate cancer drug Casodex.

That proved a pivotal professional moment, as much for the success of the launch as for the confidence it instilled in Nataf. In 2006, he moved to the U.S. and established himself as a sales rep, spending three years in the field.

A few years later, he pivoted back to marketing — but this time, in the realm of diabetes.

"Until you do it, you don't really know if you can do it," he says. So Nataf's promotion last October to head AstraZeneca's flourishing oncology operation in the U.S. seems like both a natural progression and a coronation of sorts. He now oversees four franchises (lung cancer, ovarian cancer, breast cancer, and the newly supercharged hematology unit), eight groups, and around 600 people.

There's a lot on his plate, much of it relating to what he calls a "lucky problem" — Nataf's group has launched nine new indications in just over a year. The total includes expanded indications for A-list brands such as Tagrisso, Calquence, and Lynparza.

"It's not a good expression, but you find yourself becoming a launch machine," he notes. "The drugs we have are first- or best-in-class in their indications. But you need a relentless focus on science, patients, and innovation. You need to be relentless about discipline and execution."

Nataf's long tenure helps him maintain a healthy perspective. One senses he's happier dealing with the problems that come with a frantic launch schedule than he would be dealing with the ones AstraZeneca's oncology group encountered during the early years of the century.

"The workflow is pretty high," he says. "We need to be an impact-driven and not an activity-driven organization."

He guards against this by "waging war against churn and unnecessary activity."

Nataf himself is rarely inactive. When away from the office, he plays guitar and sings. He also wrote a book about French politics. "It is about defining centrism not as a middle ground, but as something that's a third voice," he explains. Asked where he finds the time, Nataf laughs. "I don't need a lot of sleep."

It shouldn't come as a surprise that, even with the punishing launch schedule largely behind him, Nataf continues to drive himself and his group toward the goal of being a top-three oncology company.

At the same time, he wants to become a better manager — and is drawing on his experience as a former AstraZeneca intern to help him get there.

"There's a legitimacy that comes with it, a sort of been-there-done-that effect," he says. "I may not have done every role, but I've done a fair amount of roles. I've likely had the same headaches, worries, or challenges my team has."
Scroll down to see the next article