April 12, 2016
At Work With: Cello Health's Jon Bircher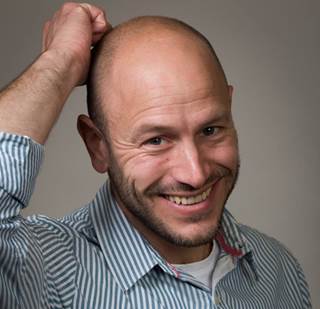 What was your biggest break?
The first was back in 2004 when I was working as a market research manager at Sanofi and was asked to project manage what turned out to be major organizational aspects of the Sanofi-Aventis merger.
It inspired me to look into consulting more seriously and led me to my next big break. I joined a boutique UK-based consulting firm focused on healthcare and marketing strategy called The MSI Consultancy (which is now Cello Health Consulting).
See also: New Sanofi CEO reorganizes company
What's the best and/or worst part of your job?
Ultimately I love spending time working on our business, working with our awesome team, and identifying ways to improve what we do and what we offer our clients.
The worst part for me is working with clients who are going through the motions and you know you are essentially delivering to a tick box, rather than genuinely making a strategic difference to the business or the brand.
Who is the person you admire most in your area of work?
A friend of mine who has continued to reinvent himself throughout his pharmaceutical career. He could have easily been the Big Pharma primary sales guy who got left behind but he continued to invest, develop, and evolve and has now led specialist business units, start-ups, a small biotech, and rare disease companies.
See also: Cello Health
What's the view like from your office/work area?
Some days I work from my main office in Farnham, a lovely little market town in the southeast of England. Other days I am at our headquarters looking over central London. Often I have the view of the Atlantic from a plane window or am looking across clients' offices as I still spend significant time in the depths of projects.
How long is a typical meeting with clients?
We run a significant number of workshops for our clients integrated into projects. I would say these meetings on average last 1.5 to two days.
Does your office have a favorite lunch and/or after-hours place?
The flavor of the moment appears to be anything as long as it is Mexican food. Whenever I come to the U.S. to be with the team that is what gets booked.
See also: Game-Changing Companies in 2015
Where did you go to college? Did it help you prepare for your career?
I studied biochemistry at the University of York.
My degree led me into the pharmaceutical industry but didn't really prepare me for business, strategy, marketing, or indeed career development. I have learned these things through work experiences, courses, reading, and post-college education.
What books are you reading?
Currently I am reading Scaling up by Verne Harnish, Instant Motivation by Chantal Burns, re-reading Malcolm Gladwell's Tipping Point, and The Rosie Project by Graeme Simsion. I still try to read the Bible daily although I recently have switched to listening to audiobook versions.
What was your greatest professional challenge?
Tackling a significant global loss of exclusivity project where multiple products were going off patent in the same year for a business. The project was complex, it stretched me and the team at the time, and the key stakeholders changed multiple times, with each person bringing a new perspective and set of objectives.
See also: Drugmakers move to counteract expiring patents with new respiratory drugs
Where will you be in five years?
I have never been one to plan out my own career. I am ambitious, I work hard, I do what I say I am going to do, and I continue to look for ways to stretch myself or ways I can get involved or influence the business.
If you were to write a book, what would the title be?
20 Stories about Healthcare in 2040
Scroll down to see the next article