July 05, 2016
Beacon Healthcare Communications 2016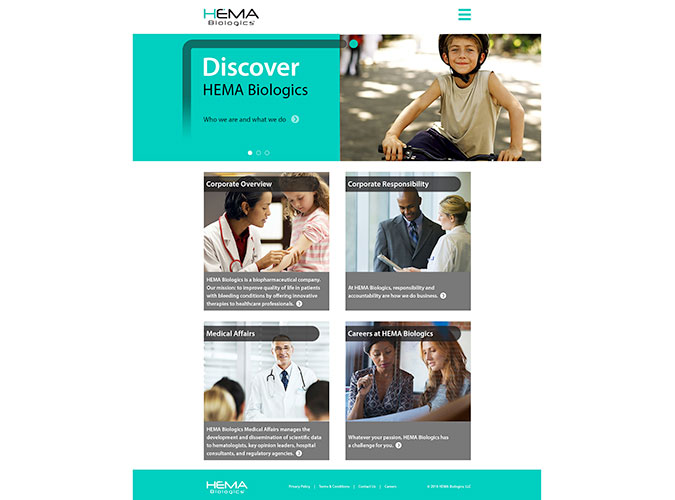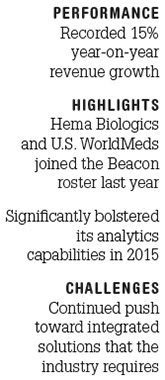 With this being Beacon Healthcare Communications' eighth consecutive year in MM&M 's July Agency Issue, you start to wonder if general manager Larry Lannino's quip that "not much has changed since last year" might actually have some truth to it.
As the company has done several times during the past decade, Beacon enjoyed 15% year-on-year revenue growth. Once again it nudged up modestly in size, reaching 75 people in its Bedminster, New Jersey, office and several more on site with a client. And it still counts Allergan as its largest client — now for consumer, professional, and CRM for dry-eye treatment Restasis, as well as CRM work on IBS treatment Viberzi.
A few minutes into the conversation, however, it becomes clear that Lannino's crack was a smokescreen of sorts. Hema Biologics and U.S. WorldMeds joined the Beacon roster in 2015, both with new product launches in tow. They join a lineup that includes Alkermes, DSI, Ferring, and rEVO Biologics; work for those clients includes everything from DTC to managed-markets assignments on products ranging from biologics to large late-cycle molecules.
Beacon similarly moved aggressively on the personnel front, adding Bill Werbaneth from Grey Healthcare to serve as executive creative director, a new position. Last year also saw the agency restructure itself, dissolving internal walls separating its interactive group from account teams and brands.
"Our structure is an evolving one, as it should be for any agency that wants to remain relevant," Lannino says. He adds that the direct connection the digital specialists now have to account-strategy people has been good for clients as well as for team members.
Beacon also bolstered its analytics capabilities during 2015. "We've had an analytics group for a number of years, but we've built it up as more clients request more in-depth offerings," he adds.
Indeed, when it comes to the months and years ahead, Beacon views CRM and analytics as potential growth areas. "As some of our activity has shifted into CRM and analytics, having the right people here has been integral in driving brand growth and agency growth," Lannino notes. "There's a lot of experience here, going back years, with CRM and analytics. We are looking for additional resources as we keep growing."
As for bigger-picture concerns, Lannino says there is a general shift in messaging and strategy taking place within pharma marketing. "As an industry, we're looking at a more integrated approach to communicate to with our targets," he notes.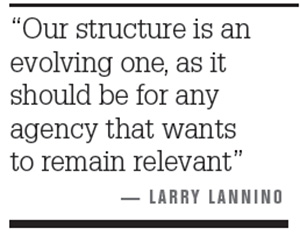 While the business used to be able to rely on the sales force, that has changed. Similarly, the importance of appealing directly to patients has increased dramatically as target audiences communicate among themselves, he continues. Crafters of brand messages need to under­stand that activity in order to effectively and authentically join those conversations.
The pressing question then becomes, "How do we better manage our messages and foster engagement?" Lannino says, adding that answers depend upon category as much as audience type.
"The idea is to have a better understanding holistically of the audience," he says.
Scroll down to see the next article