November 01, 2012
Big Data's impact seen in small ways: survey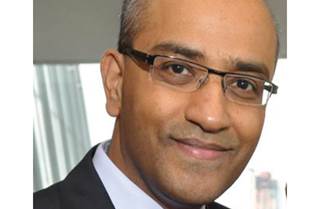 Life science firms are starting to realize that most of the innovation unleashed by Big Data will happen through incremental, bottom-up changes rather than the top-down kind. That's what most clients of management consultancy Knowledgent said in a survey conducted online for three weeks ending October 19.
The survey population included 100 executives—30% of whom work in life sciences, insurance and other industries—and 95% agreed with that sentiment.
"It's not like this data will help find a cure for cancer," explained Shail Jain, co-CEO and co-president, Knowledgent in a media briefing, "but it will help you find better patients for a clinical trial; it will help you find better investigators to do the trials; it will help you understand physicians better to help you become more efficient."
That's not to say there isn't an opportunity to yield big insights, as digital companies like LinkedIn and Facebook have shown. Yet pharmas are still trying to figure out how best to use it—72% of respondents agreed that enterprise clients are still looking for business cases to justify expenditures on the technology.
"High-level executives want to understand the role of Big Data within the enterprise and what the best investment paths are for both technology and operating models," Jeff Catteau, Knowledgent practice lead for life sciences, told MM&M.
Nevertheless, said Catteau, it's drawing investment. "This budgetary bucket has found its own place in the executive radar. Executives are engaging with this in a more hands-on manner than we saw a year ago."
Scroll down to see the next article