July 23, 2015
BMS US sales are down, despite growing Opdivo adoption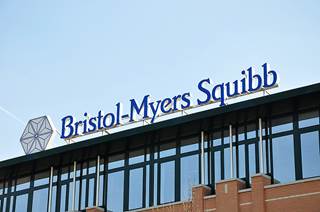 Bristol-Myers Squibb said revenue increased by 7% to $4.2 billion in the second quarter of 2015 even as US sales fell by 3% during the quarter.
Still, the company's immunology drug, Opdivo, is off to a strong start with its new lung-cancer indication, with executives telling investors during the earnings call that the drug is performing well in both academic and community settings. Opdivo was granted an indication in lung cancer in March—three business days after it was granted Priority Review.
In an investor note after the call, Evercore ISI analyst Mark Schoenebaum noted that in squamous lung cancer, about two-thirds of new second-line patients with squamous lung cancer are taking Opdivo. He characterized the uptake as happening "very rapidly."
BMS plans to unveil first-line lung-cancer data for Opdivo at the upcoming World Conference on Lung Cancer on Sept. 6 in Denver, where the company is expected to release overall survival data. The drugmaker noted in the call that it has yet to see any benefits to adding chemotherapy to its Opdivo monotherapy, with the overall survival unchanged but adding toxicity.
For melanoma, BMS said Opdivo sales are even with Keytruda in the community setting, with BMS saying the checkpoint inhibitor is gaining share among healthcare institutions.
Overall, BMS said advertising and product promotion spending decreased 11% to $167 million in the second quarter. However, the drugmaker said it expects to increase promotional spend in the high single-digit range for the rest of the year.
Scroll down to see the next article