April 01, 2013
BulletinHealthcare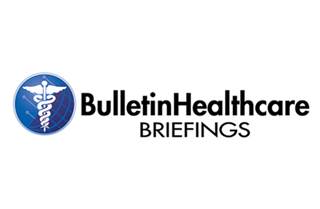 Company Profile
BulletinHealthcare is a subsidiary of Bulletin Intelligence, which provides first-rate news aggregation and editorial content to the White House, most federal agencies, and Fortune 100 C-suites. Starting with the AMA, BulletinHealthcare formed exclusive partnerships with 25 leading medical associations—in key therapy areas—to provide daily, custom eNewsBriefings to their 552,000 members as a valued member benefit. Superior content and third-party credibility combine to create a communications vehicle for Pharma brands that delivers the highest open and mobile use rates in the industry.
Services and Offerings
BulletinHealthcare eNewsBriefings—unrivaled ­physician/HCP access for your brand messaging and digital assets (emailed daily to 552,000 HCPs in 25 ­leading medical associations).
Cleveland Clinic Disease Management Project ­Multi-channel Brand Communications Programs
Core Capabilities/Benefits
1. BulletinHealthcare eNewsBriefings
i. A highly-read communications vehicle that:
• Delivers the highest MD/HCP open and mobile use rates in industry
• Allows your brand messaging to "fit into" busy MD's daily routine
• Is mobile optimized for flawless multi-­platform viewing
• Offers Med/Reg-compliant ISI solutions
• Connects MDs and other HCPs with your brand's digital assets
2. Cleveland Clinic Disease Management Project (DMP) Multi-channel Brand Communications
a. Benefits for Physicians/HCPs
i. Provides evidence-based clinical protocols from the esteemed Cleveland Clinic DMP combined with highly relevant news aggregation to support positive patient outcomes
b. Resulting Benefits to Advertisers
i. Unrivaled 3rd party credibility is leveraged to frame your brand's communications to HCPs
ii. Access and engagement of targeted HCPs is media-mix optimized (including relevant medical association eNewsBriefings)
iii. IMS data proves program effectiveness at ­increasing incremental Rx lift and ROI

What will be the game-changing trend over the next five years?
Physicians will get even busier. Non-physician HCPs will undertake more primary care roles. Specialty drugs begin to dominate. Patients are caught in the middle—with poor adherence still having a negative impact on outcomes. Education and communications will be key.
To gain efficiencies and save time, MDs/HCPs will increasingly migrate to "trusted third-party sources" to keep updated and informed. EHRs and in-office apps/websites (on tablets) will drive patient point of care information while daily eNewsBriefings with relevant content are key for keeping updated. As the latter is emailed to interested HCPs, it's also a great communications vehicle to deliver digital brand assets of real value that provide meaningful MD/HCP support and patient education.
Address 100 Lanidex Plaza, Parsippany, NJ 07054 Phone 862-926-6730 Website www.bulletinhealthcare.com New Business ­Contact Rob Bedford or Jim McDonough Year Founded 2009 (Parent company in 1990) ­Employees 110 (total), 21 in healthcare Parent Company Bulletin Intelligence (formerly Bulletin News) Sample Clients Pfizer, Amgen, Janssen, AstraZeneca, Gilead, Novartis
Scroll down to see the next article