May 01, 2012
CAHG, TBWA/WorldHealth pair up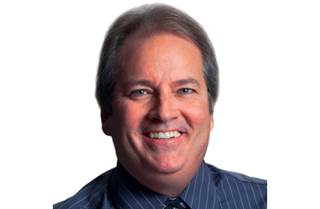 Omnicom's CAHG is partnering with sibling network TBWA/WorldHealth.
The partnership will give each agency a foothold in the other's territories—CAHG's reach will encompass its new partner's 36 countries and major regional hub offices, such as those in Singapore and Hamburg. The alliance will let TBWA flex its strength in the US by leveraging CAHG's local networks.
The collaboration will also bridge CAHG's professional focus with that of TBWA's largely consumer-oriented outreach.
"We are enhancing our resources significantly," CAHG chair and CEO Scott Cotherman said, "particularly outside the US."
It's the latest in a recent series of transformations for CAHG, which last year became a go-to office for many of Omnicom's independent shops. Two years ago, the agency, formerly known as Corbett Accel Healthcare Group, changed its name to reflect an integrated communications network model.
CAHG's accounts include Actelion, Alcon, Bayer HealthCare, Forest and Merck. Adidas, Apple, GSK, Pfizer and Roche are major TBWA accounts.
"CAHG will benefit from two valuable proprietary practices: 'Disruption,' which leads to finding new brand ideas for creating growth, and 'Media Arts,' which is important for the delivery of behavior-changing messages in an increasingly multichannel communications world," said Cotherman.
The company says that the flip side of this benefit is that TBWA will be able to tap into CAHG's branding experience.
TBWA Worldwide's President and CEO Tom Carroll said in a statement that the alliance makes sense, seeing as how it fuses two agencies that share a common mission. "The beauty of TBWA\WorldHealth is that it attracts talented, dedicated professionals, and all of them are fully engaged behind a common vision of helping create a healthier world," he said.
Scroll down to see the next article