July 05, 2016
Carling Communications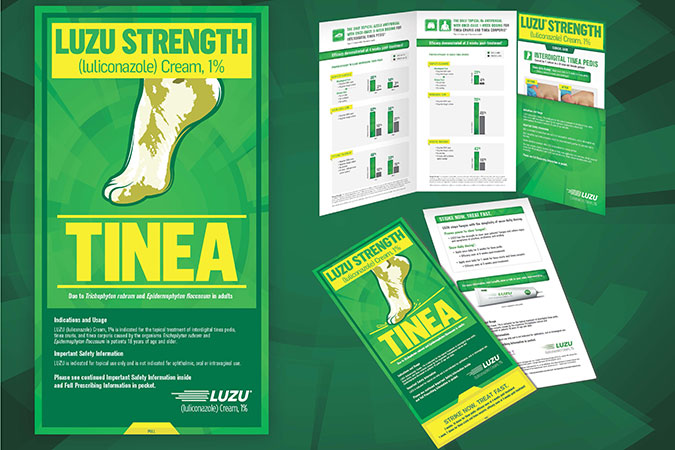 The year 2015 marked a turning point for Carling Communications. According to principal Didi Discar, who launched the firm from her San Diego living room years ago, Carling has moved out of the "startup stage" into full-fledged agency adulthood.
And that transition proved not only a formative moment for the firm, but a personal one for Discar herself. "With any growing company, you start with a few clients, and those clients make up the majority of your business. But you're still in a startup environment," she explains. "The year 2015 was when we turned the corner."
The agency now counts 16 companies and nearly 40 brands on its roster, with no single brand accounting for more than 15% of its revenue. Consider Carling's relationship with Valeant, which has evolved considerably over the course of the past few years. The agency was named AOR for Valeant's dermatology line, primarily working on antifungal cream Luzu and toenail treatment Jublia, while simultaneously expanding its work slate with Valeant's ophthalmology arm, Bausch + Lomb. "We went from being a project house for Valeant to more of an agency of record," Discar says.
Ophthalmology was, in fact, a fruitful category for Carling in 2015. It was awarded an AOR assignment from Alcon Canada and added work from Alcon Global on the company's Systane eyedrops. Given Carling's history with Allergan — Discar and fellow partner Randy Adams worked together at the company during the launch of Restasis — adding a significant eyedrop brand like Systane "felt great personally," Discar says.
That client-side experience feeds into Carling's overarching philosophy. "To me, advertising and promotion are a single spoke in the wheel of what a marketer is responsible for," Discar explains. "I don't think in terms of just a campaign. I think about how the campaign is going to affect what happens in the payer space and how the campaign is going to affect what the media thinks."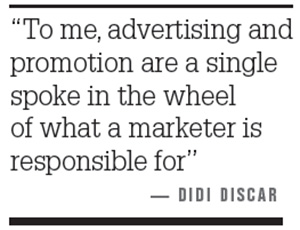 Heading into 2015, one of Carling's biggest challenges was managing its recent growth — but at the same time, that push for new business was spurred in part by reductions in spend from some of its clients. "We've gained more clients and we've entered into new therapeutic areas," Discar says. "In any [product] life­cycle, the launch is the big year [in spending] and then it diminishes from there." So while Carling's growth was "purposeful," the agency was also motivated by a desire to counterbalance that "deacceleration" of launch spending.
On the employee front, the agency reached "critical mass" in 2015, according to Discar. This required a call to the moving company: Carling recently relocated from the Little Italy neighborhood of San Diego up to Banker's Hill.
While Discar has high hopes for Carling in 2016 (forecasts 18% growth), that projection pales beside her overall goal for the company in the years ahead: She wants Carling to become the largest privately owned agency on the West Coast. "Everything we do is aimed at achieving that," she says.
Scroll down to see the next article