July 05, 2016
CDM New York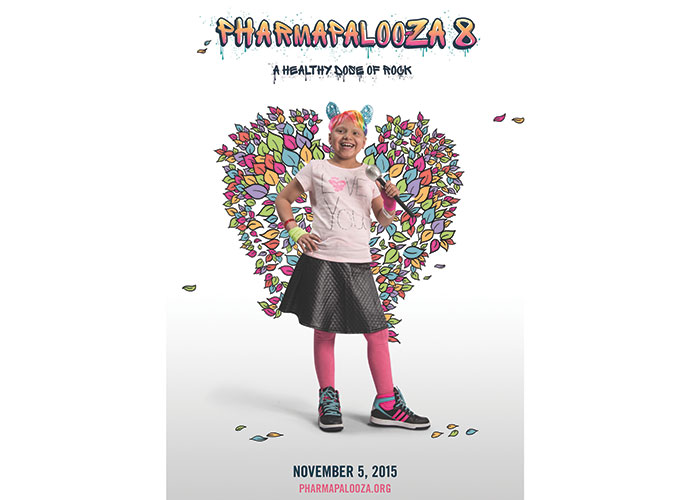 You'd be hard-pressed to find someone in pharmaceutical marketing who isn't familiar with the Xifaxan mascot, the animated intestine that has starred in the brand's Super Bowl ads for two years running. It was the brainchild of the folks over at CDM New York, one of Omnicom Group's flagship healthcare agencies.
But even after a wealth of positive feedback in the wake of its Super Bowl appearance — and 13.5 billion Twitter impressions within 96 hours of the ad's airing — CDM New York parted ways with Valeant Pharmaceuticals, Xifaxan's manufacturer. It was a tough break for the firm, which had worked on Xifaxan for years — first through its relationship with Salix Pharmaceuticals, which was snapped up by Valeant in 2015. After the acquisition, Valeant decided to stop promoting the other brands upon which CDM had been working and put all of its promotional muscle squarely behind Xifaxan.
Of course, Valeant's recent fortunes — its business practices remain under intense scrutiny by lawmakers and investors — likely had a little something to do with the loss of the business. "A lot of trouble swirled around the company and we parted ways," shrugs Kyle Barich, CDM New York president.
The agency is not alone in dealing with such challenges. Given the pharmaceutical industry's recent fixation on consolidation, post-merger or -acquisition uncertainty remains a persistent headache for just about everyone on the agency side of the business, CDM execs note.
"Mergers and acquisitions is a big one, because we like challenges that are more within our control," Barich explains. "We have a high win rate. We can beat other agencies. [But] when you do a lot of work and you develop a lot of relationships, and then two or three clients become one, sometimes that can affect you adversely."
In the case of Pfizer's acquisition of Hospira, however, the deal didn't lead to a loss of business. In fact, it may even have strengthened the relationship: Barich notes that CDM continues to work with the former Hospira brand team. In other words, industry consolidation isn't the bogeyman some industry execs make it out to be.
Regardless of the recent obsession with growth via acquisition, CDM New York's revenue edged up to an estimated $108 million in 2015, compared to $105 million in 2014. (This includes revenue for HealthWork, a joint venture between CDM New York and BBDO that works primarily with pharmaceutical clients.) The increase stemmed from both organic growth and a handful of new business wins.
"The biggest source of our business growth is from existing clients — additional assignments and work," explains Lori Klein, CDM New York managing partner and director of client services. "[It] continues to be the biggest part of our work year after year.
Which isn't to say that new clients and accounts didn't factor into the mix. In 2015 CDM New York began working with Anacor Pharmaceuticals on crisaborole, an experimental atopic dermatitis treatment; on Shire's velaglucerase alfa for injection, which is used in patients with Gaucher's disease; on Radius Health's experimental abaloparatide subcutaneous injection for women with osteoporosis; and on a rare-disease product from Biogen. And it continues to work with long-tenured clients Gilead Sciences, Acadia Pharmaceuticals, and Quest Diagnostics.
Beyond the loss of Valeant, CDM New York is no longer working on Napo Pharmaceuticals' Fulyzaq, an antidiarrheal treatment prescribed to adults with HIV/AIDS. A settlement reached by Salix and Napo, which collaborated to develop it, gave full marketing rights to Napo.
Still, Barich says 2015 proved to be a good year for the agency, one that saw its share of growth. "We have a large and diversifying foundation, and that's good news," he says.
While Barich notes that "historically we've been known for having giant blue-chip clients," CDM New York has started to pick up more clients in the oncology and rare-disease spaces — traditionally populated by brands with smaller budgets. What Barich has found, however, is that the move toward working with more and more of these clients has served as a true differentiator in the agency's ongoing talent search.
"There are certain brands that show up in our agency that become magnets for talent, because people want to create great brands and great advertising and great creative and all of that," Barich continues. "But when they can be attached to something they can be personally passionate about, those [accounts] become magnets for our best talent. Rare disease just happens to be one of the areas where people are clamoring to get on certain brands."
CDM New York employed 317 people at the end of 2015, up slightly from 306 at the conclusion of 2014. One key promotion saw Celine Vita elevated into the newly created role of director of business growth. Plus there was a notable change in the agency's operational infrastructure: the early-2016 formalization of Omnicom Health Group. As part of that reorganization, Omnicom disbanded CDM Group (which formerly housed the CDM agencies) and promoted CDM Group CEO Ed Wise to CEO of the Omnicom Health Group. The eight other CDM agencies, including markets in Barcelona, Milan, and São Paulo, now report to Barich. He also oversees the other CDM agencies and HealthWork.
Klein believes that the new organizational structure will bolster collaboration among Omnicom-owned companies. "There is not a single brand we work on where we are not collaborating with other [Omnicom] agencies," she says. The structure should also help the agencies more effectively and efficiently service their clients.
"[Clients] want agencies of record to do more. They expect their agencies to break down silos and walls and orders to work with lots of other agencies as well," Barich says.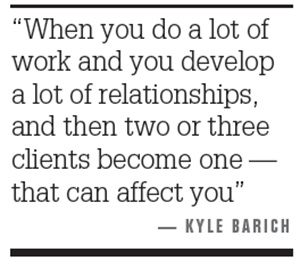 Along those lines, clients are becoming more ambitious, adds CDM New York executive creative director Chris Palmer. He believes that high-profile awards programs, like Lions Health at Cannes, are helping raise the creative bar and expose clients "to what really great work looks like and feels like," he says. "We are pushing ourselves to be more imaginative and ambitious in our client work. That is starting to show up in everything we do."
To that end, CDM New York recently worked with Acadia Pharmaceuticals to develop a virtual-reality immersion program that demonstrates what it feels like to experience the psychosis associated with Parkinson's disease.
"Our goal is to make purposeful work that changes behaviors and perceptions," Palmer says. "We don't do something just because that 'something' is the latest thing to come out of CES. We do it because doing so makes sense."
Scroll down to see the next article