July 05, 2016
CDM Princeton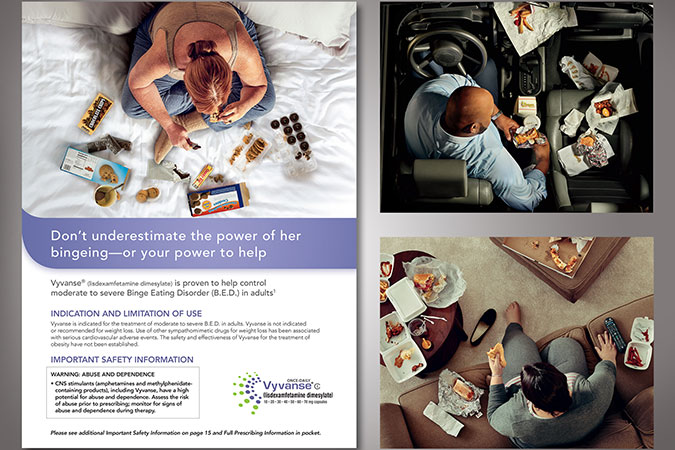 Though revenue dipped slightly during 2015 — from $30 million in 2014 to $29 million last year — CDM Princeton won plenty of new specialty brand business and launched a number of innovative programs for clients. Additionally, agency president Chuck Wagner believes the slight revenue drop mirrors the squeeze on client budgets.
"Clients, mostly pharma ones, are taking a hard look at where they're investing," he explains. "That said, we viewed both 2014 and 2015 as very good years."
Wagner adds that the agency won eight brands between Q4 2015 and Q1 2016.
CDM expanded its relationship with Shire, winning AOR assignments on Natpara (hyperparathyroidism) and on SHP-465 (adult ADHD). On the new client front, Teva awarded the firm four oncology brand AOR assignments. CDM Princeton also pitched and won digital AOR work on Ferring's prostate-cancer treatment Firmagon and full AOR work on Sun Pharmaceuticals' plaque psoriasis treatment tildrakizumab.
The only reported loss was professional-side work on Shire's Xiidra (for dry-eye disease) after the client shifted its primary promotional focus to consumer markets.
Core to CDM Princeton's mission of "providing special care for specialty brands" is the idea of making meaningful connections. "This is an internal and external rallying cry for us," notes director of client services Craig Romanok. "Today many stakeholders influence how brands get into customers' hands. We pride ourselves on understanding the influence each stakeholder has in decision-making and driving meaningful connections."
Wagner adds that while all agencies are doing more digital work, CDM Princeton's approach is rooted in the meaningful-connections concept. "If a digital asset doesn't drive connections and conversations, then we question if it's what should be done," he explains. "A digital asset also needs to create data that helps you better understand your market. We're challenging ourselves to determine the best use of technology to improve the performance of the brand and outcome that both doctor and patient are looking for."
A good example is the digital work the agency is doing around prostate cancer for Ferring. "We looked at the holistic ecosystem of influencers and stakeholders — HCPs, KOLs, advocacy groups, caregivers, and patients — and built a digital offering that allows us to connect all of them," Romanok says.
Headcount increased from 83 at the end of 2015 to 87 as of late April. Last year's departures included associate managing partner and group creative director Amy Hansen, who moved back to Texas at HCB Health. Though he was sad to lose Hansen, Wagner says the agency has benefited from the talent and leadership of her mentee — Dana Defonte, named SVP, group creative director.
There was a bigger-picture structural change as well. Early this year, CDM Princeton's parent company, Omnicom, announced the formation of Omnicom Health Group. The move aligns all network healthcare agencies around client–customer segments. "The ability to collaborate more efficiently is one of the opportunities the group has created for all of us," he adds.
In part owing to this, there has been an uptick in new business opportunities, Wagner reports.
Scroll down to see the next article