July 05, 2016
CDMiConnect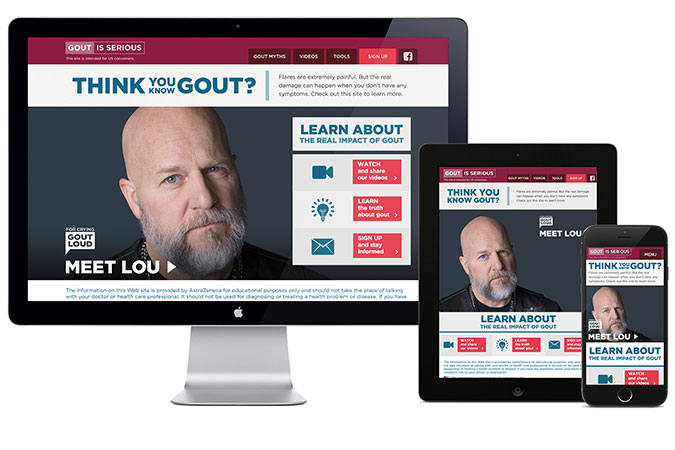 CDMiConnect's focus on the patient perspective appears to be driving big results for clients — and growth for the agency. After another year of double-digit gains (the firm's third in as many years), revenue shot past the $50 million milestone, up from an estimated $45 million in 2014.
President Deb Deaver saw 2015 as a year where growth exceeded expectations. The Omnicom-owned shop launched several campaigns, including a multichannel program for Biogen's Tecfidera (for relapsing MS) and helped transition Otsuka's Abilify (antipsychotic) through patent expiry.
New AOR work pitched and won from longtime clients included Pfizer's Pristiq (major depressive disorder) and Vertex's cystic fibrosis patient-support hub. Genentech awarded the firm new project work on its managed-care Web portal, and Quest awarded the firm a corporate-branding assignment.
It also pitched and won AOR status on Actimmune, which treats infections associated with chronic granulomatous disease and severe malignant osteoporosis, from new client Horizon Pharma. The sole account loss was an AOR assignment for Salix's Solesta (fecal incontinence), which ended after Valeant acquired Salix.
Deaver points to the strength of the firm's client relationships as a big factor in its recent successes. "The challenge is always gaining support for patient-focused marketing efforts," she says. "It's tough. Dollars are highly scrutinized. Working with brands that can invest in programs that are patient-specific and that matter to patients is a priority for us. We continually push to look through the lens of patients to ensure they get what they need and that they're getting attention."
CDMiConnect's "patients first" ethos is evidenced in a program that started with a survey of 3,000 patients spanning more than 200 disease states. The findings, which shed light on the ways in which digital behavior drives healthcare decisions, are highlighted in a series of Patients First Reports available on the CDMiConnect website and via the company's social media channels.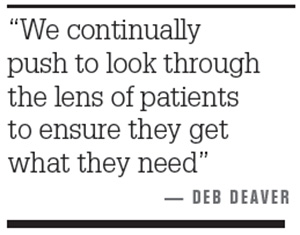 Deaver is also quick to credit CDMiConnect's emerging digital group (EDG), led by John Deely, for much of the company's recent innovation. The group, she says, helped keep internal teams on the cutting edge of digital evolution and developed fresh and innovative ways for the firm to engage with audiences. This year EDG launched a Healthy Perspectives podcast about SXSW that was downloaded more than 11,000 times.
Along those same lines, CDMiConnect has generated impressive results on social channels for a range of clients. For one with a focus on the rare-disease space, the agency's paid ads featuring patient stories and expert advice increased engagement on an unbranded, disease-specific Facebook page by 700%. The agency also drove more than 100,000 YouTube views of a video related to a condition that affects fewer than 30,000 patients in the U.S. A social program designed to drive CRM enrollment surpassed its enrollment goal by 900% and exceeded its 12-month goal within the first month.
Deaver expects another steady growth year. Headcount was 144 in early May 2016, with about 10 roles still to be filled.
Scroll down to see the next article