June 01, 2007
CommonHealth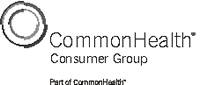 424 Interpace Parkway
Parsippany, NJ 07054
Phone:
973-352-2300
Web:
www.commonhealth.com
Meg Columbia-Walsh, President
973-352-2255
mcolumbiawalsh@commonhealth.com
Reality-Based Consumer Marketing CommonHealth Consumer Group's mission is to empower consumers to better present their healthcare stories to their physicians. We use proprietary reality-based research along with linguistic and anthropological methodologies to develop actionable understanding of consumer-physician communications. The results are actualized in strategies and creative that inspire productive dialogue, resulting in unparalleled outcomes for our clients' businesses.
Scroll down to see the next article