July 05, 2016
Concentric Health Experience 2016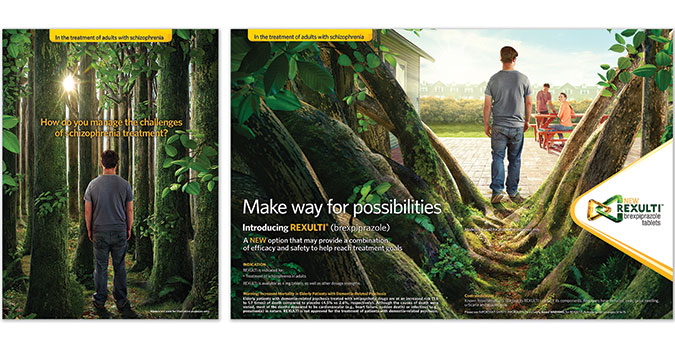 As any reader of MM&M agency issues past and present knows, execs love to rhapsodize about culture. As they do so, words like "collaborative," "nurturing," and "entrepreneurial" flow freely. Occasionally, somebody will even drop a "unique" into the conversation.
As a result, few of these rhetorical flourishes succeed in differentiating one company from the next. Which is probably why Concentric Health Experience cofounder and CEO Ken Begasse wins the culture war, so to speak, with a single seven-word pronouncement: "Basically, we have a no-***hole policy."
Pretty much everything Concentric is doing is paying off. The agency enjoyed what Begasse calls its "most significant year to date," with revenue up 75% (to an MM&M-estimated $38.5 million, versus $22 million in 2014). That spike comes on the heels of 40% growth in 2014 and 30% in 2013, meaning that the agency has grown nearly 200% over a three-year span, Begasse is happy to report.
In 2015, Concentric won nine of the 12 pitches in which it competed and grew its relationship with five of the agency's seven most venerable clients, among them Sunovion. "Everyone will tell you this, but the organic growth feels great. When one person recommends us to somebody else at his company, he's putting his reputation on the line. That trust is so important," Begasse says.
As of late April, the agency counted 19 clients and 32 brands on its roster. Begasse points to new addition Collegium, which recently received FDA approval of its first product, as emblematic of the type of client Concentric is increasingly attracting. "What's cool is that in addition to Novartis and Allergan and Pfizer, we're working with these nascent and precommercialization organizations. They're a great fit for the types of insights we can deliver," he explains.
It shouldn't come as a surprise to learn that Concentric's talent-acquisition staff of three dedicated people have been busy during the last year or so.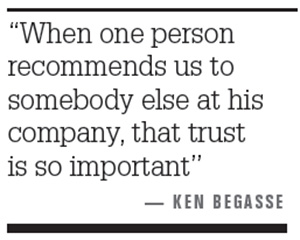 After it added 30 people during the first months of 2016, the agency now employs about 215 full-timers in New York and a bunch more in London; last year at this time, global staff size was 155. To accommodate the growth, Concentric will relocate to new New York City digs in September.
Among New York agencies, Concentric has a reputation as one of the most welcoming places to work, earning high praise for camaraderie and respectfulness in an industry where both are in short supply. Indeed, one senses that Begasse would rather lose a gaggle of clients than see the Concentric culture diluted in the wake of the company's exponential growth.
"Sometimes the bad apples sneak in during times of growth. When your headcount needs are so much more than what you have on hand, the tendency is to want to hire fast," he says. "But we won't rush the process. We have a responsibility to everyone who's already here, but also to anyone who comes in. If it doesn't work out, it's a failure for them, but also a failure for us."
Scroll down to see the next article