April 01, 2013
Concentric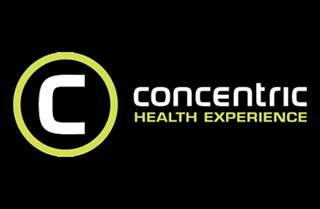 Company Profile
Nothing is shaping and influencing the health experience more today than social media. From getting second opinions to seeking peer-to-peer support, social media is filling a void for immediate, relevant and trustworthy information — for both consumers and professionals.
Concentric's Social Media Center of Excellence is addressing this desire for social connectivity through the branded and unbranded environments it is creating on Facebook, Twitter, and YouTube. Concentric has literally written the book on social media best practices in ­pharma. Through workshops and Best Practice Playbooks, Concentric works with internal stakeholders to ensure strategic alignment and regulatory compliance.
Through the assets developed, Concentric enables two-way dialogue between the Brand and the customer base in a compliance-friendly environment, resulting in an authentic interaction with the Brand.
By leveraging these native environments, Concentric ­curates Brand assets within the social ecosystem for maximum engagement, while maintaining the Brand voice and equity in this opinion-making and information-sharing world.
"Create a Twitter account" is not the answer for every brand. In fact, just listening to conversations in social media is the perfect way to begin any type of social ­media campaign. And sometimes, that's enough—under­standing community needs can impact all other ­communications.
Creating the optimal healthcare experience means lev­eraging this user-generated content to build relevant ­connections across all platforms and customers.
Achieving integration in this increasingly fragmented marketplace is accomplished through the coordination of a multichannel, customer-driven promotional ecosystem that integrates healthcare's main customer groups—the "Three P's": patient, provider, and payer.
his holistic approach has fueled our ability to build highly successful campaigns and to provide a measurable impact on our clients' brands, big or small.

What will be the game-changing trend over the next five years?
Health 5.0 will focus on one thing—The Experi­ence. Patients, professionals, and payers will continue to demand more solutions beyond medication, and pharma-to-customer communications will not be the conduit of service. Peer-to-peer marketing will become the new normal, influencing and changing behavior like never before.
Companies that truly recognize and harness the power of these influencers will be able to connect with their customers on a deeper, more meaningful level: one that will create a real health experience and better health outcomes.
Address 175 Varick St., 9th Floor, New York, NY 10014 Phone 212-633-9700 Website www.concentrichx.com New Business Contact Ken Begasse, Founding Partner, Chief Executive Officer, kbegasse@concentrichx.com Year Founded 2002 ­Employees 110 Holding Company MDC Partners Sample Clients Allergan, ­Amgen, Ferring, Novartis, Pfizer Office Locations New York, London
Scroll down to see the next article