February 07, 2012
Digital think tank: Pharma Touchpoints
Click here to see all of the stories from the 2012 Interactive Guide
Is pharma up to speed yet in digital? And where do the opportunities lie for 2012? Five digital gurus offer their thoughts on the road ahead
It's said that pharma's level of digital sophistication is about two years behind what customers want. Is this fair? How can companies catch up?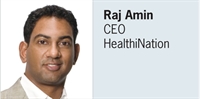 I think we often over-emphasize the lack of innovation in pharma. Other markets do not live with the same level of constraints that pharma has to manage from regulatory scrutiny. I do think that there needs to be greater flexibility to invest TV–like budgets into the digital programs that are showing ROI. If there is no big carrot to go after and support creativity then the investment can't be supported over the long term.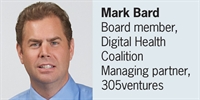 Yes, pharma is at least two years behind, and significantly behind most other industries that place the customer at the center of the business strategy. In pharma, you do not have numerous companies that lead the market through digital innovation, so the motivation to change, is just not there—yet. When the "c-suite" senses a shifting world in which investments in digital are rewarded and, more importantly, they sense a cost of not being there, budgets will open and strategies shift.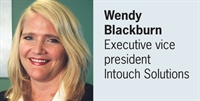 One of pharma's biggest problems is that it wants to leapfrog into sexy new and emerging tech. The digital basics, such as good user experience design, search and email, are often ignored. To go from brochure-ware websites to customer-centric digital sophistication, pharma needs an overhaul. It must deploy and empower marketers who understand the many facets of good digital marketing, are committed to doing them well, and who see digital as the lead channel in healthcare.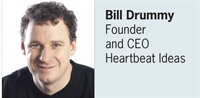 With few exceptions, the level of innovation and service offered to customers via the digital channel is indefensibly low. Why isn't every pharma company producing information-rich apps that explain how to use their products to patients, HCPs and caregivers—whether or not a patient would ever ask for it? Pharma is more than two years behind. What needs to change is the mindset; the culture of timidity and sterile thinking that makes pharma, outside the lab, less innovative than a bank.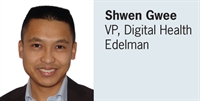 While I agree that pharma has been somewhat tentative with digital/social media overall, I do think there is a wide range of "digital adoption" across the industry—from those that have transcended and embraced the digital mindset to those still waiting for "official" FDA guidelines." Organizations need to stop burying their heads in the virtual sand, step out of the "pharma (black?) box" and see what other industries are doing in this space (or invest in someone that does); then adapt and innovate.
What will be the key trends and innovations in digital healthcare marketing and communications over the next 12 months?
Raj Amin: People will accelerate their patterns of media consumption to become increasingly device-independent. You may watch a TV show on a tablet or mobile phone, snack on short videos on your connected TV, and use a connected place-based kiosk for digital information. This means marketing programs have to be considered as multi-platform from the beginning with highly engaging content to attract and retain the audience. Video and social continue to be dominant areas of digital growth.
Mark Bard: We are entering the second stage of social (media) and the opportunities for analytics, search, and customer service are immense. It's not so much about getting a customer to "like" your brand or company. It's about engaging with customers on their terms. Brands will increasingly find opportunities to engage physicians and consumers through relevant and compelling content on social platforms. A primary hurdle for pharma remains the fear of not having control of the message or content.
Wendy Blackburn: I expect, although it may be wishful thinking, that pharma will see mobile opportunities beyond the app. It will begin to understand the value of content and how that plays into a digital strategy. The lines between PR, customer service, and marketing will continue to blur. Champions of the concept of customer-centric marketing will have the ears of pharma leaders, and new programs will launch as proof. We'll see more experimenting with gamification.
Bill Drummy: I am ever hopeful that we will see the extension of the value proposition beyond the pill bottle through digital techniques in the next 12 months. There's nothing substantial holding it back other than people's (lack of) willingness to fight to do something with novel value. Wait a second … that's a pretty substantial thing holding people back.
Shwen Gwee: MOBILE: It's huge and continuing to grow. It must be done. And not just smartphones, but tablets and other devices, too. It's also a driver of Social and Local. GAMIFICATION: Not actual games (FarmVille), nor exer-gaming (WiiFit), but building game mechanics into digital initiatives to drive engagement and "stickiness." APPS: Will continue to grow, due to easy distribution and multiple platforms. Remains one of the few "ownable" platforms for which marketers have full control.
Will pharma's digital spending increase (or decrease) this year? If so, by how much? And where do you see the investment opportunities?
Raj Amin: Digital spend will increase this year again as consumption behaviors also change and traditional media continues to fragment. We see video as being a large and growing segment of digital spend as more premium, high-quality content moves online. Connected and interactive TV can be a large growth area as a bridge for TV dollars to find more engaged audiences. New platforms, such as Pandora and Pinterest, that achieve massive scale in specific audience segments, can be worth a targeted investment as well.
Mark Bard: You have to look at spend two ways: absolute and relative. As many companies face significant revenue challenges, the absolute spend across all channels will take a hit—and digital will not be spared. However, the relative allocation to digital will increase as companies continue to learn and gain insight into the extended power of digital beyond the brand site, the major health portals and search. Look for video, communities, customer service, and social to make in the coming year.
Wendy Blackburn: For a long time, there was a disconnect. But pharma digital spending is finally catching up to the way consumers and professionals seek and consume healthcare information. It will continue to increase, by as much as 50-100% more. My advice is to continue to test and learn, and to invest in smart analytics. I have seen such learnings lead to minor tweaks that have transformed digital programs into amazing results.
Bill Drummy: The most interesting area of growth may be in mobile health. Several companies are making substantial investments, not just in app development but in acquiring mobile health companies, as pharma looks to expand its offerings in harmony with an expanded definition of the definition of what it means to be a healthcare company in 2012.
Shwen Gwee: I believe digital spending will increase—there's a lot of room for it to grow within the average pharma marketing budget; most likely within mobile and unbranded/awareness campaigns.
Scroll down to see the next article