July 05, 2016
Evoke Health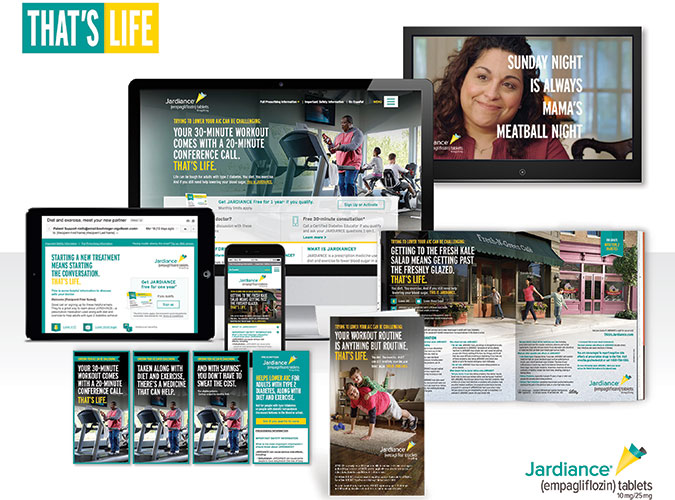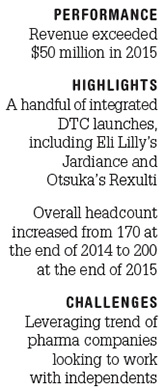 Plenty of change was afoot last year at Evoke Health. While the Huntsworth Health–owned company retained its focus as a full-service consumer health and wellness shop, its leaders formed two additional companies in late 2015: a digital marketing agency called Firsthand and a digital health consultancy called Traverse HealthStrategy. Evoke Group stables all three agencies.
Former Evoke Health VP Eric Daly rejoined the agency last year from Bristol-Myers Squibb to lead Firsthand in Philadelphia. Bryan Russiano and Pat Thistlethwaite — who had both worked at Pfizer, where they were Evoke Health clients — were hired to lead Traverse HealthStrategy, Thistlethwaite as cofounder and partner and Russiano as EVP of strategy.
Reid Connolly, CEO of Evoke Group and Evoke Health, says the new companies weren't conceived as conflict shops. Rather, while all three agencies regularly work together on business, each has its own clients. Because the new companies are 100% homegrown, integration has been smooth, Connolly says.
"Firsthand is focused on digital innovation and content marketing spanning all audiences — consumer, payer, and professional," he explains. "Traverse HealthStrategy focuses on integrated marketing strategy, digital navigation, organizational planning, strategy, design, and what an e-marketing unit at a pharma company should look like."
The divisions were drawn, in part, to house specialized talent in the new companies and not dilute the well-regarded strength of Evoke Health's consumer expertise.
Although he wouldn't discuss specifics, Connolly reports the agency cracked the $50 million revenue barrier in 2015; 2014 revenue was an estimated $42.5 million. Other 2015 highlights included a handful of integrated DTC launches, including Boehringer Ingelheim's/Eli Lilly's Jardiance and Otsuka's/Lundbeck's Rexulti.
In terms of trends, Connolly is happy to see pharma giants turning away from the consolidated holding-company agreement model. "Many pharma companies are abandoning the arrangements altogether or are opting to add independent agencies into the mix to increase quality," he notes. "It's great news for agencies like Evoke."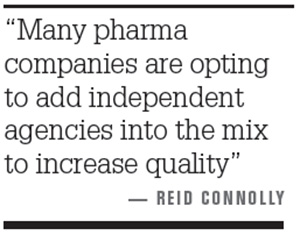 Headcount increased overall from 170 at the close of 2014 to 200 at year-end 2015. Firsthand employees work in New York and Philadelphia, while Traverse HealthStrategy staffers work at various sites, including Cambridge, Massachusetts, Philadelphia, Nashville, and New Jersey.
Elsewhere on the administrative and structural fronts, Tom Donnelly, who had been group MD of Evoke Health's Philadelphia and Chicago outposts, was named president and is now responsible for all Evoke Health offices. Plus Mike Dennelly returned to Evoke Health from WPP's Chemistry to take over as chief strategy officer. Earlier this year Evoke Health established a new office in Santa Monica that is staffed by seven or so employees charged with serving the firm's West Coast clients.
"Last year was transformational," Connolly says. "We've increased in size — both in terms of engagements with integrated DTC business and with the birth of the new companies and Evoke Group. Having that foundation this year is very exciting."
Scroll down to see the next article