February 01, 2008
EvoLogue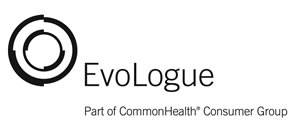 424 Interpace Parkway
Parsippany,NJ 07054
Phone:
973-352-2300
Web:
www.commonhealth.com/evologue
Meg Columbia-Walsh, Managing Partner/President
Consumer and E-Business
mcolumbiawalsh@commonhealth.com
Reality-Based Milestone Marketing™
EvoLogue is a full-service consumer agency with a methodology that is informed by the evolution of the healthcare dialogue. Proprietary, reality-based research is the foundation upon which we build multi-channel communications for the brands we service. Starting with the in-office dialogue, we can define the true impact of a condition on a patient's life. By listening to patients, caregivers, and physicians we are able to drive to deeper insights. Subsequently, by applying the principles of Motivational Efficacy™ to those insights, we are able to provide patients with a meaningful vision of therapy adoption and success by encouraging them to create life markers that validate their positive actions.
Scroll down to see the next article