June 22, 2015
Five things for pharma marketers to know: Monday, June 22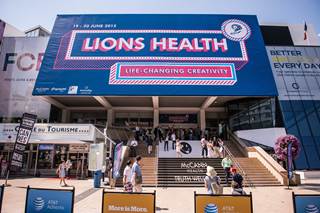 The Cannes Lions Health creativity festival came to a close this weekend, with AstraZeneca and DigitasLBI New York's campaign, "Take It from a Fish," taking the Grand Prix in the Pharma category. The chief creative officer for DigitasLBI, Ronald Ng, told MM&M in an email: "[The fish] threw insults at each other, not the audience. And indirectly, the banter between them became the storytelling device for AstraZeneca." Last year the Cannes jury declined to a name a Grand Prix winner from pharma, which prompted calls for stronger use of creative in healthcare advertising.
Teva bought a 4.61% stake in Mylan as it attempts to acquire the generic drugmaker. Mylan responded to the hostile takeover by asking US antitrust officials to step in and clarify whether Teva should have been allowed to buy that stake in the first place. What's unclear is whether the Federal Trade Commission will consider Mylan a foreign or US business, due to it being incorporated in the Netherlands. Mylan asked regulators a second time this week to clarify whether it's considered foreign or domestic, according to Bloomberg Business.
ADHD drugmaker Shire topped a reputation survey from the Reputation Institute, according to PharmaTimes.com. The report includes over 50,000 consumer rankings in an attempt to gauge public perception. Sanofi, Bayer and Boehringer Ingelheim rounded out the second, third and fourth spots.
GlaxoSmithKline will sell two meningitis vaccines to Pfizer as a way to mitigate antitrust concerns after it acquired Novartis's vaccines business in April 2014. GSK will deal Nimenrix and Mencevax to Pfizer for $131 million, according to Reuters.
Japan-based drugmaker Eisai received the FDA's approval for an additional use of Fycompa, a treatment for epilepsy. Today's approval expands the drug's use as an adjunctive treatment for primary generalized tonic-clonic seizures. The drug was previously approved as a treatment for partial-onset seizures in epilepsy patients 12 years of age and older in October 2012.
Scroll down to see the next article