November 03, 2014
Five things for pharma marketers to know: Monday, November 3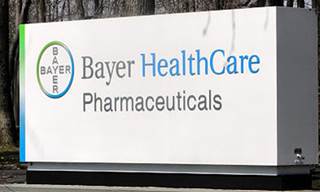 After Bayer Consumer Care's $14.2 billion acquisition of Merck's consumer business in May, the drugmaker says it will switch creative agencies for the OTC business from Havas to WPP (Ogilvy/JWT) and Omnicom (BBDO/CDM)—with media work going to GroupM—Mediabistro tells us. According to the media website, Bayer already consolidated its media agencies from Initiative to MediaCom after the acquisition. Bayer Consumer Care includes brands Dr. Scholl's, Coppertone, Claritin, Aleve, Alka-Seltzer and One-a-Day vitamins.
Publicis Groupe has offered to buy digital-technology company Sapient for $3.7 billion, The Wall Street Journal reported Monday. The French advertising company hopes the deal will accelerate the company's growth in digital advertising. Chief executive Maurice Lévy told reporters that the deal will also allow them access to new revenue streams and markets. The acquisition would allow Publicis to increase its digital revenue to more than 50% of its overall figure as soon as 2015, according to WSJ.
Bristol-Myer Squibb announced Monday it has signed a deal worth potentially $444 million to acquire rights for an idiopathic pulmonary fibrosis drug--TD139-- from Denmark-based Galecto Biotech AB. The inhaled inhibitor is currently in Phase-1 trials. Per the agreement, Bayer has a 60-day window following completion of its Phase-1b trial to acquire Galecto and the asset.
John Kamp, executive director of the Coalition for Healthcare Communication, tells MM&M that The Centers for Medicare and Medicaid Services announced Friday that it will reinterpret the CME exemption to exclude speaker and attendee costs from reporting under the Sunshine Act. Kamp noted, "CMS gave the certified CME community exactly what it wanted, an exemption for the reporting of payments to physician speakers and attendees at CME events, so long as the sponsor 'does not require, instruct, direct, or otherwise cause' the payment to go to specific recipients."
A study conducted by the CVS Health Research Institute and Brigham and Women's Hospital says to start simple when treating diabetes. According to the research body of the pharmacy chain, patients who begin treatment with the generic oral diabetes medication metformin demonstrated a reduced need for add on treatments going forward, according to the results published in JAMA Internal Medicine at the end of October. The study's authors concluded that "despite guidelines, only 57.8% of individuals began diabetes treatment with metformin. Beginning treatment with metformin was associated with reduced subsequent treatment intensification, without differences in rates of hypoglycemia or other adverse clinical events." William Shrank, chief scientific officer at CVS Health, said in a statement: "It is essential to identify the simplest therapy for patients to assure they stay on their medication. Research indicates that when patients and providers need to intensify treatment with a second drug or insulin to achieve the desired health outcome, it can reduce patient quality of life in the same way that complications related to the disease can."
Scroll down to see the next article