October 08, 2014
Five things for pharma marketers to know: Wednesday, October 8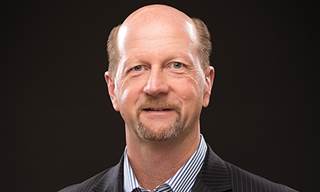 Consulting and tech firm Cognizant is acquiring Pennsylvania-based healthcare communications agency Cadient Group in a deal that will move the agency's more than 100 digital specialists to Cognizant's Healthcare and Life Sciences practice. Although terms of the transaction were not disclosed, the Economic Times reported, citing a Cognizant spokesperson, that the consultancy paid "approximately 1.5 times" the agency's revenue, or $30 million. Cognizant Vice President and Global Markets Leader Shankar Narayanan said Cadient will "complement Cognizant's digital and interactive solutions capability." The acquisition is set to close by year's end. MM&M is tracking this story
As the deadline approaches for event-driven investors who buy Allergan stock to vote in a December board election, it's being reported that Valeant is planning to raise its Allergan bid. According to an unnamed source cited by Bloomberg, the increase is expected to be "about $15 a share," and would mark the third time Valeant has raised its offer for the Botox maker. The new bid could value Allergan at more than $56 billion, a $4.5-billion increase, the Wall Street Journal points out. The market value of Valeant as of Tuesday morning was $55 billion.
Bristol-Myers Squibb issued a statement Wednesday saying it has resolved outstanding patent litigation for efavirenz, the active ingredient in its HIV treatment Sustiva and one of three ingredients in its HIV combo drug Atripla. With the suits settled, BMS believes that loss of exclusivity for efavirenz "should not occur until December 2017." The drugmaker brought the patent litigation in June 2013 against Indian generic firm Cipla, due to that company's intention to manufacture a generic version of the drug.
Today's feel-good story: mortality rates for Americans have decreased. According to newly released figures from the Centers for Disease Control and Prevention, age-adjusted death rates fell from 747.0 deaths per 100,000 population in 2010 to 740.6 deaths per 100,000 population in 2011. Behind the declining death rate was a decrease in eight of the 10 main causes of death between 2011 and 2010, including heart disease and cancer. Mortality was seen to decrease a statistically significant 4.0% for newborns. While a baby born in 2012 will, on average, live to 78.8 years old, about the same life expectancy as for one born in 2010 (78.7 years), US life expectancy has increased by nearly two years (1.9), since the century began, according to Bloomberg coverage of the CDC report, which is based on medical files for US deaths in 2011.
Sen. Chuck Schumer (D-NY) said on Tuesday, according to Reuters, that U.S. health officials will soon impose stricter Ebola screening standards at airports in an effort to stop the spread of the virus from those infected in West Africa. These new screening measures may involve evaluating travelers for fever when they touch down in the United States on direct or indirect flights from the region. Schumer added that the CDC may adopt these recommendations as soon as this weekend.
Scroll down to see the next article