July 05, 2016
Flashpoint Medica 2016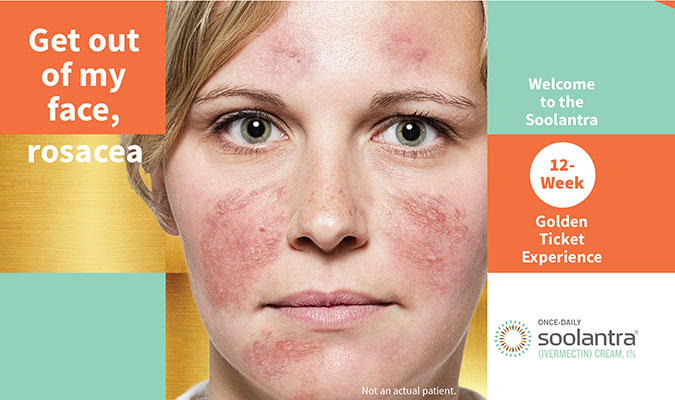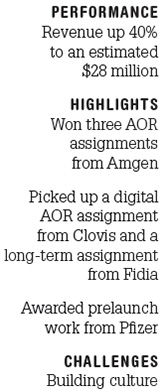 After the July 2016 issue of MM&M went to press, Omnicom Health Group announced that it was merging Flashpoint Medica, AgencyRx and three other agencies to form DDB Health. Flashpoint CEO and MD Charlene Prounis will not join the newly merged entity.
The numbers suggest that Flashpoint Medica had a phenomenal 2015. CEO and MD Charlene Prounis reports the agency won 65% of its pitches, landed 10 new accounts, and retained all existing business. Revenue soared 40% to an MM&M- estimated $24 million.
"We focused on our culture and employees, and they turned out great work," Prounis says. "The revenue growth is nice, but the joy is in the camaraderie and working together as a team."
Which isn't to say Flashpoint didn't derive great satisfaction on the client front. It triumphed over a host of bigger agencies to win three AOR assignments from Amgen, two on oncology product Vecitbix (HCP and patient) and one on a pipeline migraine treatment. The Vecitbix work, in turn, grew to include a digital AOR charge.
Other new business included a professional and digital AOR assignment for Clovis' ovarian-cancer treatment Rucaparib and a long-term project for Fidia's arthritis treatment Hymovis. Pfizer, which Flashpoint hadn't worked with in about a decade, awarded prelaunch work on a human growth hormone agent.
Then there was Galderma, which approached Flashpoint in May 2015 for ideas to boost its rosacea treatment Soolantra in both HCP and DTC markets. The agency's idea for a patient-experience program similar to Birchbox, a monthly subscription service for beauty and grooming products, drove a significant increase in prescriptions.
New business from existing clients included AOR wins on two Novartis products and an expansion from digital to full-service AOR on American Regent/Daiichi Sankyo's Injectafer.
"The specialty market is hypercompetitive in nearly every category," Prounis notes, pointing to the skill with which Flashpoint's medical strategy team navigates it. "They really understand how to work with data and pull out the competitive differences that can make or break a brand."
Flashpoint firmed up its executive ranks in 2015 when Prounis promoted three SVPs — Robin Roberts, Kevin Gotimer, and Nicole Johnson — to EVP and Steve Witt to EVP, executive director. The moves created the agency's first-ever executive-level layer of management.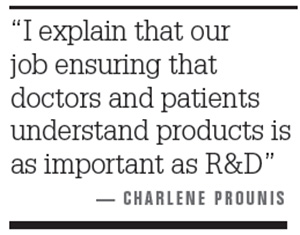 The management structure shift gives Prounis time to nurture the agency's talent and culture. To that end, she hosts regularly scheduled "Lean Into Your Career" sessions for up to 12 employees at a time.
"Culture building is a CEO's job," she stresses, adding that she has become an expert of sorts on millennials. "Every agency faces the issue of understanding and motivating them because they make up the majority of our workforce. We know first and foremost they want to understand the company's purpose and how their work impacts it."
To accommodate this desire, Flashpoint goes out of its way to reiterate its mission via multiple channels. "I explain that our job ensuring that doctors and patients understand products is just as important as R&D work," she adds.
New hires last year included Jose Andrade, who joined from AbelsonTaylor as VP, creative director of technology. Prounis notes that he has already produced a wealth of innovative work, including a digital clinical trial portal for Novartis.
Scroll down to see the next article