February 14, 2018
For Brands to Play a Meaningful Role in People's Lives, Pharma Needs to Rethink Its Marketing Playbook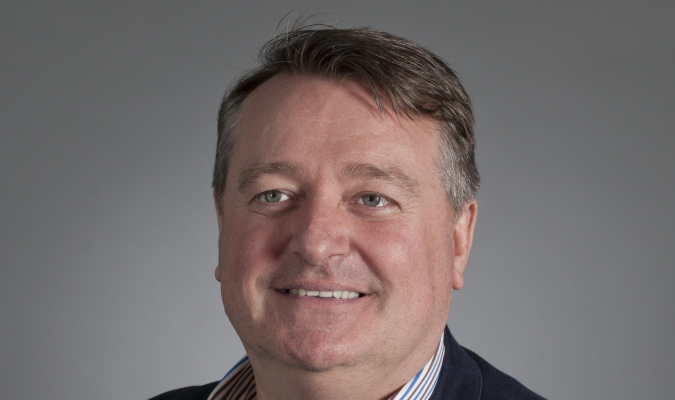 A recent article arguing that "brands don't matter to patients" (Accenture Life Sciences, "The Patient Has Spoken") draws some conclusions that are worthy of debate and challenge. While it's a compelling survey, I confess I struggle to accept as inevitable the conclusion that "product brands are not major factors when patients are considering new products."
Rather, I see this as a must-try-harder report card for our industry and not a fait accompli. I am not ready to throw in the towel. I see vast, unrealized potential.
And this isn't blind optimism. It is confidence that what has been achieved in every other product category around the world can be achieved in pharmaceutical brand marketing.
In a 30,000-person survey across 29 countries conducted by McCann Worldgroup's Truth Central, 81% of respondents stated that global brands have the ability to effect greater positive change than governments. Furthermore, 85% said that global brands have the power to make the world a better place.
I find this data compelling. It ignites my ambition to sit across from pharma company CEOs and persuade them to rewrite their brand-marketing playbooks to yield these sorts of results.
I won't concede to commoditization, nor will I abandon health consumers in uncertain times of health misinformation, product counterfeiting, and unsubstantiated claims of product efficacy. We must continue in our efforts to build powerful global brands that serve to simplify decision-making processes, whether for patients, payers, or physicians.
Of course, product utility is paramount, but delivering outcomes and building powerful brands are not mutually exclusive goals. And we should not be surprised to see claimed levels of loyalty to pharma brands at 25% – all marketers overstate the levels and significance of loyalty to their brands.
So let's accept there is work to be done and ask with justifiable optimism: Why have pharma brands not yet cracked the code?
No one is surprised to uncover a confluence of contributing factors – some within the grasp of pharma to manage, some beyond. There is inertia imposed by systemic and regulatory issues, which was explored in McCann Health's 2017 Truth About Doctors study.
Accenture's report itself cues a rethink of pharma's marketing approach, as well as those marketing conventions and orthodoxies that would hold us back, when patients claim a lack of knowledge about treatments available, a lack of involvement in the decision-making process, and a lack of support systems to help them.
In an era of patient empowerment, drivers of patient disempowerment still too often prevail. They erode our ability to build global brands.
Demand by patients for empowerment, after the initial head rush of internet-enabled information and peer exchange, is now outstripping supply. Information is not understanding. Paradoxically, information can be overwhelming and yet never enough. Just because people have access to information does not mean they can interact with it in any meaningful way or interpret it correctly – especially when it comes to medical and scientific data.
Let's pull back the covers even more on our industry's approach. Evidence-based medicine should satisfy the triple objective of improving quality of care, improving patient satisfaction, and managing costs effectively. But quote-unquote evidence-based medicine has contrived a culture of scientific rigor served up in presentation-style, science-driven communications that is presumed to trickle down to lay folks, who will ultimately yield to desired health behaviors.
The intentions are clear, but this is not how the world really works. It frustrates health consumers and it inhibits our ability to build powerful global brands.
Manageable missteps happen across all product categories, not just in pharma. Despite operating on a global scale (for decades in many cases), global brands seriously err when they take a shallow approach to culture and local market context.
As pharma increasingly shifts decision-making and control to the global center, ethnocentrism becomes a jeopardy point for brand marketers. This means leaning in more to local culture, particularly at a time we are witnessing fierce pride in local identity and resurgent nationalism.
CMOs bear huge responsibility shepherding global brands across countries while balancing core company and brand values with cultural nuance. Still, it is essential we pivot off this challenge if we're to change this mindset that brands don't matter to patients.
Creating a globality framework (no one size fits all), earning our way into culture (by understanding human truths), and inspiring ideas that travel is a start to building stronger brands that will play a meaningful role in people's lives. There is a lot to do, but the returns are there.
John Cahill is global CEO of McCann Health
Scroll down to see the next article