January 22, 2013
Gateway to Gold: MM&M Awards 2013
Download:

awards feature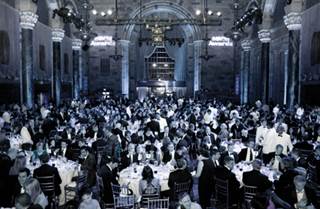 The MM&M Awards 2013 program is now open for business. This is your chance to put your best work forward, showcase your talents and get the recognition you deserve.
There is no greater accolade in healthcare marketing than winning an MM&M Award. That's because every submission is judged with the utmost independence and authority by our hand-selected panel of 100 seasoned experts.
As well as looking good, the work must also be effective. That's why, as well as recruiting great creative minds, we also bring together numerous marketing executives from the client side. That way, we know we will ultimately stand the best possible chance of identify and honoring the most deserving work.
As always, the identities of all winners will be revealed for the first time at the spectacular gala dinner, which will again be held at the beautiful Cipriani 42nd St in New York on October 2, 2013. The suspense and elation of claiming gold in front of several hundred peers is second to none. Not to mention the celebration that follows.
This year we have enhanced the program with several new digital categories. For more information, see the information below and visit awards.mmm-online.com. Good luck!
MM&M AWARDS INFORMATION
Eligibility
For work conducted between April 13, 2012 and April 12, 2013.

Submissions
Entries must be submitted online at awards.mmm-online.com, where you will also find details of the categories, criteria and the entry process.

Entry deadline
Friday, April 12, 2013 at 11:59pm ET

Live Judging Day
Monday, June 3, 2013
Dinner and Ceremony
Wednesday, October 2, 2013

CONTACTS
Event Contact
Anthony Curry, Events Manager
Phone: 646-638-6009
Email: anthony.curry@haymarketmedia.com

Sponsorship Opportunities
Doreen Gates, Advertising Manager
Phone: 267-477-1151
Email: doreen.gates@haymarketmedia.com
Scroll down to see the next article