July 05, 2016
ghg 2016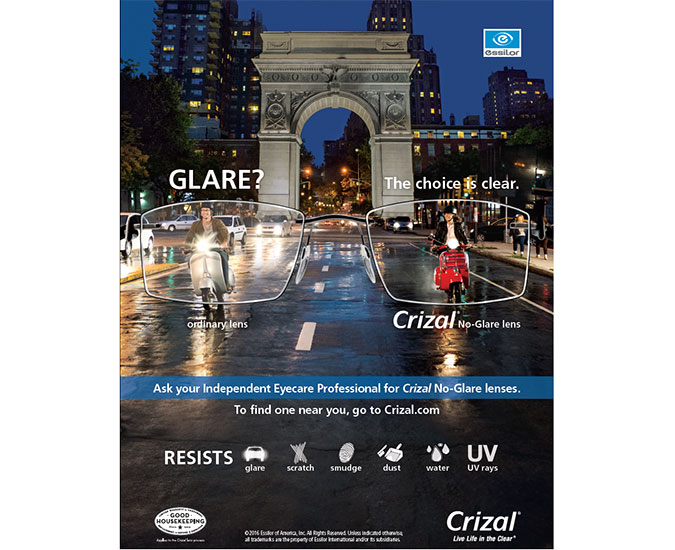 About 10 minutes into a conversation with ghg CEO Lynn O'Connor Vos, she pauses after starting a sentence with "another thing I'm excited about is…" After a quick laugh, she explains the sudden reticence. "I say 'I'm excited' a lot nowadays, but it's because I am. We're in an exciting moment for healthcare. We're excited about a lot of things."
And with good reason. In 2015 ghg grew headcount from around 565 to 600 and revenue to an MM&M-estimated $115 million in the U.S. It worked alongside everyone from Johnson & Johnson to IBM Watson to Colgate, on products like copper-infused antimicrobial counter­tops, in traditional pharma categories and emerging ones alike.
But while one imagines Vos is not upset about any of these developments, she is most enthusiastic when discussing broader health-marketing trends and the opportunities she expects to emerge from them. Take ghg's ambitions to be the agency world's preeminent point-of-care player. Armed with a belief that the POC suite is undergoing seismic change, ghg has invested heavily in a handful of companies and tools. Perhaps the most notable is OptimizeRx, the minds behind a content-delivery platform that helps drugmakers provide on-demand services within the EHR context.
"Right now, what's being delivered on OptimizeRx is financial assistance," Vos explains. "When doctors have patients in the office, they can touch on a brand and find out right away if financial assistance is available — and if so, [the offer] goes straight to the pharmacy."
Indeed, Vos and ghg have a decided futurist bent. Unlike much of the big-agency competition (and certainly many of the companies that these agencies serve), ghg has operated under the premise that the healthcare business has a pronounced customer-service component for many years now. "Can you imagine why we ever thought it didn't?" Vos asks rhetorically.
It has pursued that agenda both through internal tweaks and acquisitions. Last year, when ghg saw client demand surge for more in-depth mobile programming, it snapped up well-regarded mobile specialist The Lathe. "I can't remember who said it first, but it's true: The cellphone is the remote control for health," Vos quips.
Similarly, two years ago ghg threw its weight behind Stream Health, a so-called unconference that sought to pair WPP-owned digital shops with like-minded health and pharma entities. This and other attempts to better position itself within the ever-evolving health-tech space has given ghg a rare reputation for a firm of its size and ambition: that of a large organization able to move with a small one's nimbleness.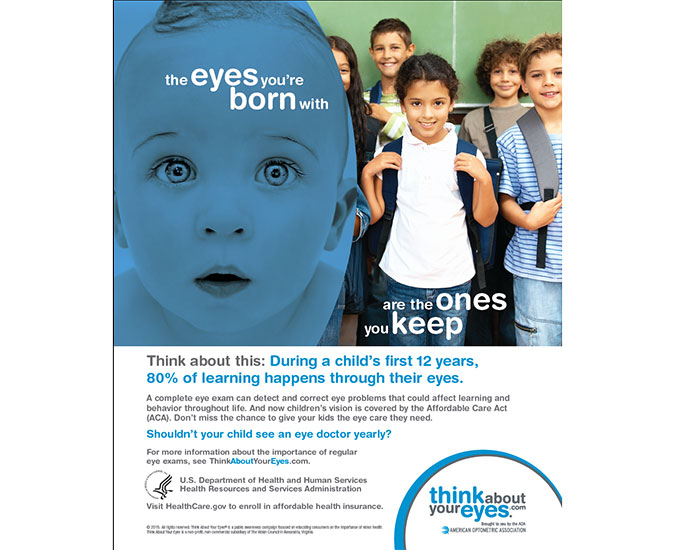 It works extensively with GoNoodle, creators of an e-platform to get recess-deprived schoolkids up and moving, and is advising a startup trying to create an EHR specifically for school systems. "Schools can be health centers," Vos says. "Really, they have to be, because they're being asked to keep track of vaccinations and sports injuries. That's just one example of how there's room for new players nowadays."
Vos tweets freely, is a mainstay at pharma and health-tech conferences — if there's a more commanding speaker in the agency world, we have not heard him or her — and sits on the advisory board of influential VC firm Armory Square Ventures. Her myriad thought-leadership endeavors clearly inform ghg's approach to working alongside emerging companies.
"We've developed a model to work with startups, kind of an easy, not-too-formal way to get them engaged," Vos notes. It starts with a day-long session in which the ghg team talks strategy and attempts to glean insights about the company's business model.
"Many of these [startups] don't have a fully fleshed-out team or business plan, so we get going on that and the revenue model very early," she adds. "We're curious about medicine and technology. We love problem-solving. It's great to have startups mixed in with more traditional clients, though who knows what qualifies as 'traditional' anymore? Every company we work with is somewhere on the continuum of change."
Vos and ghg continued their success with pharma bigs in 2015, working on a range of Pfizer brands (among them Chan­tix and Trumenba), Baxalta's hemophilia franchise, and Johnson & Johnson's breakthrough esketamine nasal spray. Vos touts the latter as a particularly important assignment for ghg to tackle.
"It's the first brand that could work for patients with major depressive disorder and suicidal thoughts," she says. "This is a national crisis. I'm extremely excited that we're seeing movement out there among institutions and companies to address and destigmatize mental health." Vos cites Patrick Kennedy and his efforts to stamp out mental-health discrimination as an inspiration. "Payers need to cover mental health at the same level they do physical health," she says. "This work was the highlight of the year for me. It lined up everything we believe in."
Still, her satisfaction with ghg's recent performance doesn't mean she's heading into the second half of 2016 free of big- and small-picture concerns. For all of ghg's work with tech-smart startups and IBM Watson Health — ghg was the first agency to formally partner with Watson Health — Vos worries that too many health-care entities subscribe to a technology-for-technology's-sake mind-set.
"It's not enough to have the technology — you have to make it meaningful," she explains. "That would be my biggest concern, that people think technology is going to solve our problems. It's not."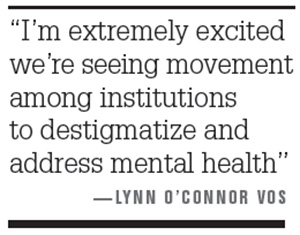 Vos is nonetheless confident that ghg is the company best suited to help usher companies large and small into the health-tech era. "There's a lot of head-nodding that this is going on, so our job is to provide that bridge from head-nodding and acceptance to action," she says.
She believes the pharma industry is "doing quite well" with the transition. "It's kind of hard for anybody to walk away from good results and start experimenting everywhere."
Look for ghg to push its point-of-care initiatives and population-health programs, like one that unites a client (Pfizer), a medical center (the University of Kansas Medical Center), a payer (undisclosed), and a provider of EHRs (Epic) to tackle smoking cessation. "It shows that there's a bit of fearlessness in how we approach things," Vos says.
And, in perhaps the only moment in which she sounds like a traditional big-agency chief, Vos adds that she'd like to see ghg "continue to achieve double-digit growth. If we can't do that, then we can't do all the exciting stuff."
Scroll down to see the next article