July 05, 2016
Guidemark Health 2016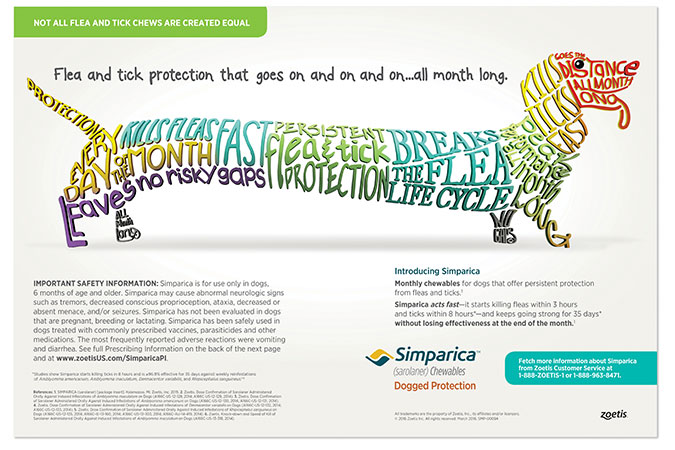 Asked for quick-hit commentary on the first full year of his agency's life, Guidemark Health CEO Matt Brown offers the following response: "Man, it was so cool!" He punctuates the quip with a laugh, before adding, "But really, it was validating. We came in with a new model and the market responded to it."
Brown has good reason to crow. A year or so ago, right after Guidemark's formal April 2014 debut, he expressed great confidence in the agency's model — in which experienced account leads serve as a general contractor of sorts, picking and choosing from among Guidemark's experts in behavioral science, managed markets, user experience, and more. But he wondered then if it might take some time to sell clients on an unfamiliar way of doing business.
"Some time," as it turns out, was only a couple of weeks. Guidemark started to pitch new business as soon as it opened its doors. Brown reports a "literally 100% success rate" on 2015 pitches. The company's revenue spiked to $25 million in 2015, up from $20 million in 2014. Headcount grew from 115 to 140.
Brown asks to add an asterisk next to that 140 figure, however. "Usually when an agency has 140 people, around 50% of them are account staff. Here, 80% of our people have deep expertise and are in unique broad roles," he explains. "The talent in our 140 is different from the talent in most agencies' 140."
That distinction is crucial, Brown believes, owing to changes on the client side that have upped the pressure on brand-team leaders. "There aren't teams of 20 people anymore. The teams are maybe two or three people, but they're facing the same pressures," he continues. "When they come into the room and see five different specialists, rather than five different account people — four of them just taking notes — it has a real impact."
That impact extends to everyday client relations. "Sometimes it's about talking with [clients] about what's keeping them up at night," says Guidemark chief creative officer Tina Fascetti. She adds that the firm's ability to put forth "a different cast of characters" based on the assignment or issue at hand gives it an edge up on companies that have set roles.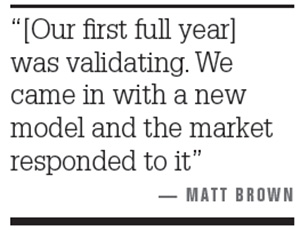 "It's not simply reactive. It's not, 'If you need this, we can figure it out down the road,'" she says. "We have the expertise here, full-time, and we use it."
Client additions during the last year included Zoetis (for flea and tick drug Simparica), Otsuka (for schizophrenia drug Abilify Maintena), PaxVax (for typhoid vaccine Vivotif and cholera vaccine Vaxchora), GW Pharmaceuticals (for epilep-sy drug Epidiolex), and Seqirus (first for Fluad, then for the rest of its flu franchise). Guidemark has also upped its volume of project work with Mylan, Celgene, and Genentech.
Brown anticipates continued growth in 2016, but says that his current priority is "making sure that we keep delivering on the promises we've made" to clients and employees alike. "Our vision was to create a playground for marketers and agency types. The industry was starting to lose a little of the fun," he says. "I want clients to know they're working with the best of the best. I want our people to think, 'I can't believe how much I'm learning.'"
Scroll down to see the next article