July 05, 2017
H4B Chelsea | 2017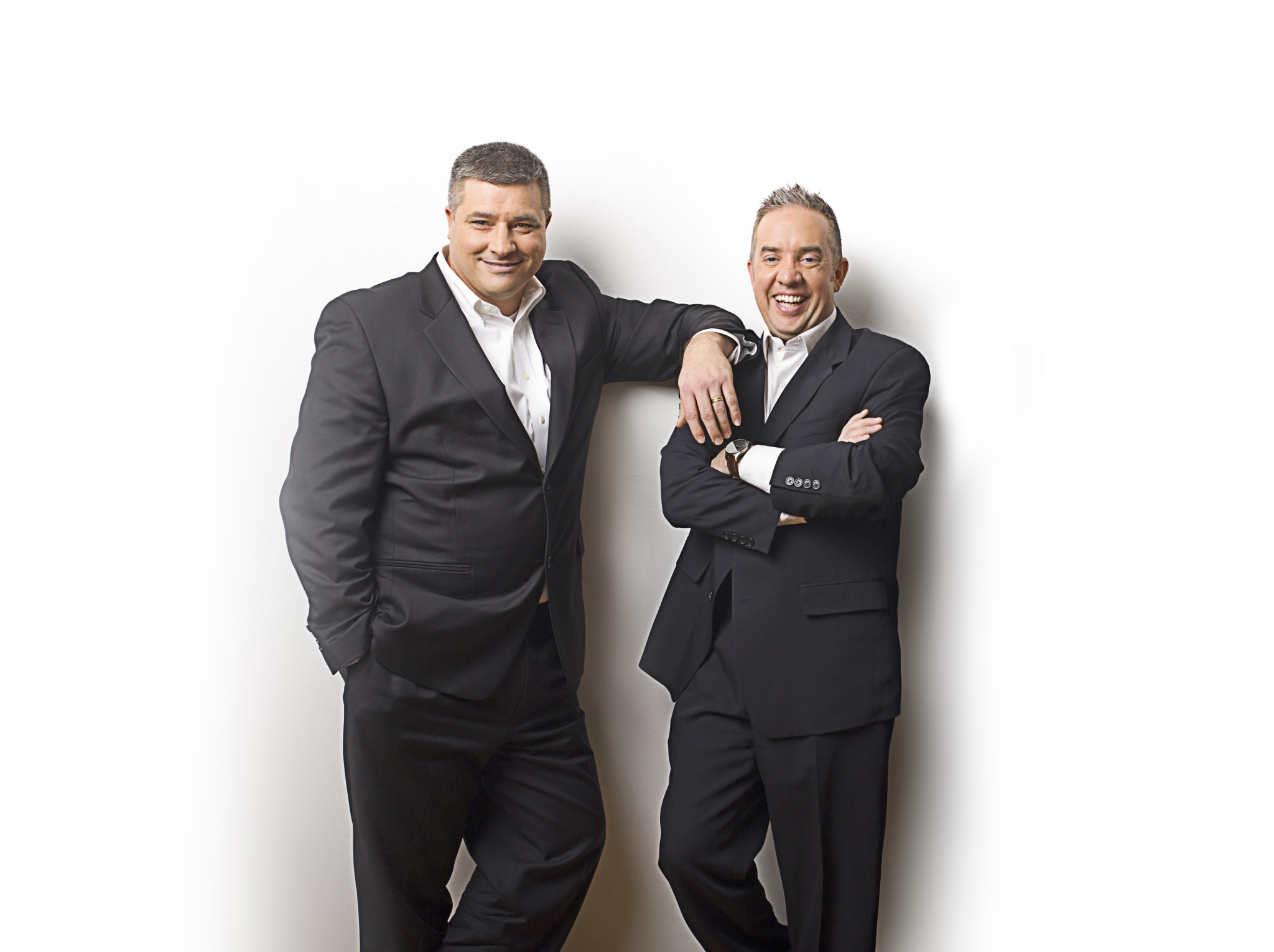 Performance
Revenue remained flat at $85 million
Plans
"We want to remain innovative and bring new types of thinking, including analytics, that help our clients make better connections with patients"
— Mike Peto
Prediction
"Oncology will continue to become more and more important. That's where the R&D money is going and that's where the focus is"
— Christian Bauman
---
Lynyrd Skynyrd, pizza, and wine at 10 p.m. all play a role in Christian Bauman's favorite H4B Chelsea moment of 2016.

"It was in December, during a time we were doing a whole lot of pitches and there were quite a few pieces of work that needed to be delivered," he recalls. "We have open offices, and when I looked out at who was working late — about two-thirds of the agency — everyone was smiling. That's what I love about this place. I hope we never lose it."

Partner and chief creative officer Bauman and partner and COO Mike Peto credit those feel-good vibes with making 2016 a productive and successful year, even as revenue remained flat at $85 million. "We were coming off eight years of steady growth and we'd tripled in size," Peto notes. "Plus the previous year we had been up 13%. So we felt as though it was a solid year."

It was also a period during which the 300-strong H4B Chelsea transitioned its management structure. Where there had been three head partners, there are now two: Steve Nothel, who directed client services, left to become a global brand director across all Havas agencies. On a different front, the agency also expanded its data and analytics team, a process it hopes to continue this year.
"
We're big on sending people to places such as the Consumer Electronics Show, South by Southwest, and hackathons.
"
- Christian Bauman, partner and chief creative officer
Both Bauman and Peto point to work on the Pfizer Advancing mBC Patient Care Challenge, a partnership with Health 2.0, as one of the year's highlights. H4B Chelsea handles Pfizer's Ibrance, a drug that treats metastatic breast cancer. The contest, which sought out tech-driven solutions to the particularly harsh demands of living with metastatic breast cancer, emerged from an initiative that urged agency staffers to play in different playgrounds.

"We're big on sending people to places such as the Consumer Electronics Show, South by Southwest, and hackathons," Bauman explains. "It was our hackathon success in 2015 that spawned the Pfizer idea." The firm finished third at NewYork-Presbyterian Hospital's hackathon and first at one run by the Cleveland Clinic.

The Pfizer contest has generated nearly 500 entries from individuals around the world, Peto says. Participants are vying for a total of $250,000 in funding. It's personal to H4B Chelsea: "One of our employees, who has breast cancer, is one of the judges," Peto notes.

The agency expanded its relationship with Merck to include Letermovir, an anti-viral medication, as well as the company's full gram-negative and gram-positive portfolios of brands. It also added Alcon Surgical, which represented a departure of sorts. "We had never worked in surgical before, but we were able to get in there with a consumer campaign that was very exciting," Peto says. "It's rare for any surgical device to be advertised on TV."

The year had its challenges. H4B Chelsea lost one client due to restructuring and one or two more assignments when new compounds didn't pass FDA muster. "Budgets seem to get tighter every year, and the payer environment is becoming more important," Peto explains. "No matter how good a job we do on a drug, if payers aren't going to cover it, it won't do well. The payer, patient, and provider seem more integrated all the time."
Scroll down to see the next article