November 30, 2012
Havas brings together transatlantic duo of digital shops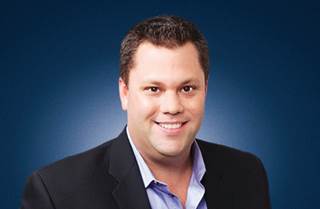 Havas is merging two digital shops, Euro RSCG Life 4D and Creative Lynx, to form Havas Lynx, a transatlantic full service group which will serve as a mini-network alongside Havas Life and Health4Brands.
Havas Lynx will be led in the US by Larry Mickelberg, who will also serve as president of the group, and in Europe by a quartet of co-directors—Neil Martin, David Hunt, Dave Whittingham and Steve Nicholas.
"While we have a full service offering, the nature of the work we do is much more about creating liquid experiences that traverse the health ecosystem—technologies, places and health needs—as opposed to classic brand positioning and messaging," said Mickelberg, who is chief digital officer and partner at Havas Health.
The combined group will boast a staff of around 300 and a client roster including Novartis, AstraZeneca and Janssen, for which Creative Lynx developed the pioneering Psoriasis360 social media campaign.
Havas acquired Manchester, UK-based digital health shop Creative Lynx in June. The 25-year-old shop brought to Havas a staff of 100 and satellite offices in London and Switzerland.
The new group is far smaller than its siblings, Havas Life and Health4Brands, and will seek to play beyond the pharma sector, said Mickelberg.
"We will have a strong base in pharmaceuticals and will increasingly also target devices, mhealth and health services, along with retailers, gyms, manufacturers, and other new entrants into the new health ecosystem," said Mickelberg.
Scroll down to see the next article