June 29, 2015
Havas Health acquires London-based PR shop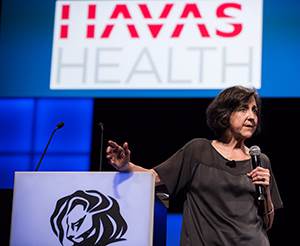 Havas Health acquired London-based agency Just:: Health Communications for an undisclosed sum.
The PR shop is primarily known for its work in public affairs and its digital expertise, and its current client roster includes GlaxoSmithKline, Roche, AbbVie, Pfizer and Sanofi. The agency is known primarily for its work in public affairs and digital expertise. The agency houses 34 employees.
Just:: Health and Havas Health said they will immediately begin working in tandem on a global health and wellness campaign. A spokeswoman for Havas declined to name the campaign.
Just:: Health was formed in 2006 by Jennie Talman and Emma Crozier. Talman and Crozier will join the Havas PR global collective leadership team and will report to Donna Murphy, Havas Health's global CEO.
"The acquisition of Just:: allows us to expand the reach of our Havas PR agencies," Murphy said in a news release. "Just:: is a fantastic fit for Havas Health, as it broadens our service offer, bringing new key skills, new talent and innovative proprietary tools."
The acquisition, which was announced last week, marks the second deal for Havas Group this year and adds more evidence of the agency's plans to bolster existing capabilities while expanding its global footprint. The network acquired German health and wellness agency Bird & Schulte Advertising in January.
Murphy told MM&M at the time: "After New York, Germany is an important market to us. We needed additional talent. It's one of the largest health markets in Europe."
Scroll down to see the next article