November 25, 2015
Havas Health mourns colleague killed in Paris attacks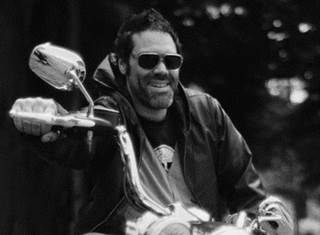 Havas Health employees launched a giving campaign to celebrate the life of Christophe Foultier, 39, an art director who lost his life in the brutal attack on the Bataclan Theater in Paris on November 13.
Foultier is survived by his wife and two children. He worked at Havas Life in Paris.
The agency network created All4Chris.com, where colleagues can make donations to his family and share their memories of him. The giving campaign includes a network-wide fund-raising campaign with each agency developing its own event, starting November 24 and ending December 1. It will includes raffles, silent auctions and other types of fund-raising.
One colleague called Foultier a "a friend, honest, hardworking, frank, funny." Another said he was "soft-spoken with a unique sense of humor" and a third said he was "true friend rather just a colleague, who knew how to simplify the hassles of advertising, turn many a dour brief into a thing of joy and galvanize teams who were at their wit's end."
Four employees at Havas and two employees at Publicis were among the victims in the Paris attacks.
Scroll down to see the next article