July 05, 2017
Havas Life New York | 2017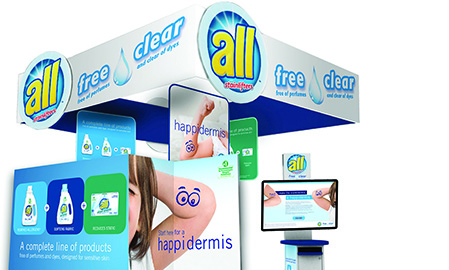 Performance
Revenue stayed flat at $30 million
Plans
"The future is around partnerships within the Havas Health & You network, as well as external partners in technology"
— Michael McNamara
Prediction
"You have to be very quick to evolve and adapt in this industry. We have to make sure everyone is along for the ride. You have to bring in people who are flexible and adaptable to change"
— Allison Ceraso
---
During their agency-issue chat with MM&M in 2015, the newly installed principals of Havas Life New York had lots of big-picture thoughts to share. In addition to client and personnel details, they spoke wistfully about building "something special" in terms of culture and energy.

However, in the years since HLNY has focused on the nitty-gritty: executing first-in-class launches, building relationships, and preserving that culture amid the stress of the agency environment.

"This year we launched [Sanofi/Regeneron's] Dupixent, the first biologic for atopic dermatitis, and it's revolutionizing the category," says managing director Michael McNamara. Don't just take McNamara's word for it: With headlines such as "Did Regeneron, Sanofi Just Launch A Blockbuster Drug?" the agency may have tied its future to an exceedingly lucrative new medicine.
"
We have Feedback Friday, where we encourage supervisors and employees to go grab a beer or coffee and spend 15 minutes talking about how they're doing.
"
- Michael McNamara, managing director
HLNY has also found success in other parts of Sanofi's portfolio — particularly Toujeo. "It's a multichannel approach with websites, retail, and non-personal work. It's one of our core drivers outside of Dupixent," notes Allison Ceraso, managing director and chief creative officer.

HLNY generated $30 million in revenue in 2016, even with 2015. Staff size remained steady at around 150. On the infrastructure front, HLNY was spun into Havas Health & You, a new umbrella entity housing Havas' global consumer health practice and Havas Health's existing agency brands.

While launches and multichannel campaigns may keep the lights on at HLNY, Ceraso says continued investment in the agency's culture is just as important to its long-term success. "Embracing open-floor plans, working from home, working on the rooftop — these are all things that would have been frowned upon 10 years ago. We must continue to work in a manner that is exciting and inspiring. Otherwise, people will find those qualities elsewhere."

To that end, HLNY has rolled out three internal initiatives to encourage feedback and recognize achievement. "We have Feedback Friday, where we encourage supervisors and employees to go grab a beer or coffee and spend 15 minutes talking about how they're doing," McNamara says. "Every week we do The Shoutout, where people are recognized for their good work in front of the entire agency."

McNamara and Ceraso also lead a town hall-type event weekly. There, they talk about new business pitches and recent creative successes. HLNY also developed a unique event for its employees this year: Take Your Parents to Work Day.

"We had more than 30 parents come in," McNamara continues. "We even held a workshop to come up with a creative ad campaign for a fictional product. Parents had to present to their kids, and then we went to the roof deck to celebrate."
Scroll down to see the next article