July 05, 2016
Havas Life New York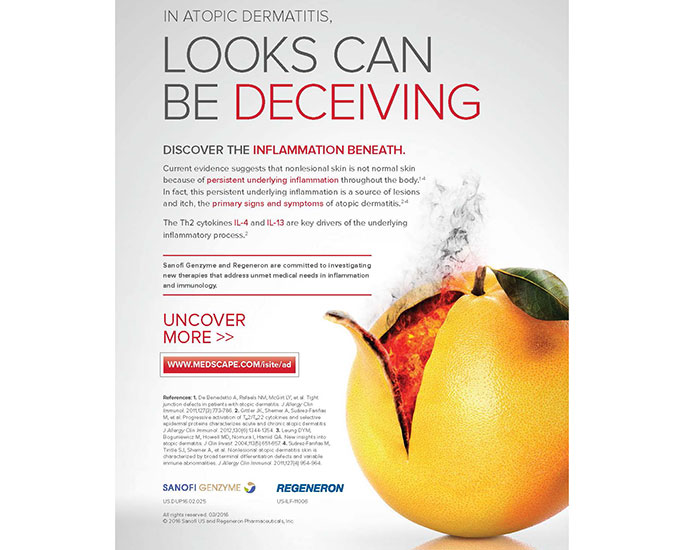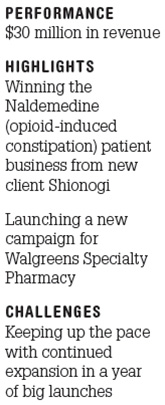 To hear the enthusiasm and pride with which Havas Life New York's leaders discuss the past year and a bit, you'd assume the agency had smashed all known growth records in 2015, which it didn't. In fact, both revenue, $30 million, and headcount, 125, remained the same. So what's all the fuss about?
Since they took the reins, in March of last year, Allison Ceraso, MD and CCO, and Michael McNamara, MD, believe they've created something truly special. Thus Havas Life New York experienced the type of growth that is measured in energy, culture, closeness, and next-generation thinking, rather than strictly in dollars.
"You feel it when you walk down the halls," enthuses Ceraso. "The energy is palpable. The creativity is flowing. People are excited to come to work every day and it's very rare that you get that in a workplace."
McNamara feels this culture represents a strong foundation for success. "We work in a different way with a real energy that a lot of agencies don't have. That's going to continue to take us to very good places," he notes.
"Good places" often means good clients, and Havas Life New York scored some notable new wins during the past year. One of the crowning achievements was winning the Naldemedine (opioid-induced constipation) patient business from new client Shionogi. "We are really excited, because it expands our consumer and patient portfolio," says Ceraso. "We've hit the ground running, preparing for launch, and we've built a great relationship with Shionogi."
So much so, in fact, that Havas Life New York was invited to pitch another compound in development, in the hospital space. It won the business, of course. "[The two wins] really showed the breadth and depth of our team," Ceraso adds. Other notable new business included Chattem's Gold Bond OTC franchise, for which the agency does the provider work, and Smith & Nephew, for hospital work.
Havas Life New York also channeled considerable resources into the launch of Sanofi's blockbuster insulin, Toujeo. "It was a great amount of creative work in a short amount of time for an absolute blockbuster launch, and we're very happy to have been a big part of that," says McNamara.
Indeed, 2016 is shaping up to be the year of launches. In addition to the Shionogi work, the agency is launching a new campaign for Walgreens Specialty Pharmacy. "It is one of the most rewarding pieces of businesses because it's about getting access to drugs and medication for people living with cancer, with HIV, with hepatitis C, even after a transplant," Ceraso notes. There's another Sanofi launch in the works, as well as an overseas launch campaign for Wyeth Infant Nutrition Business.
If you are struggling to find commonalities between all these assignments, well, that's kind of the point.
"We've got talent that spans every audience and we've got brands that span every touchpoint," Ceraso says. "That's part of what makes us special."
Scroll down to see the next article