July 05, 2016
Havas Worldwide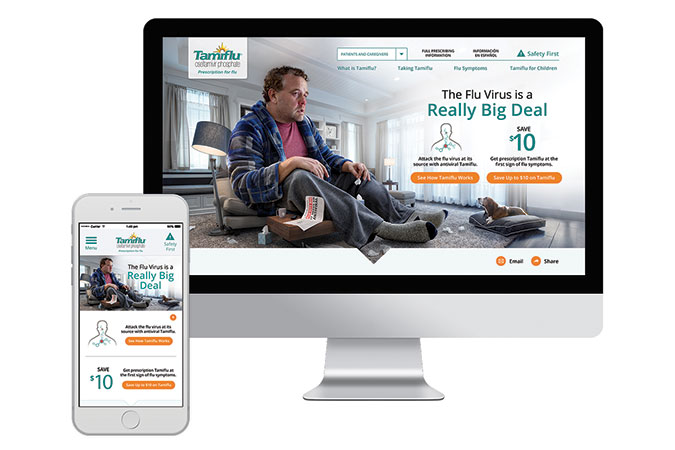 Beyond the Havas health juggernaut, a trio of health-focused agencies within Havas Worldwide provides significant expertise in DTC, OTC, and HCP, employing a staff of around 200. In 2015, its combined revenues were up slightly against the year-ago period, to $69.5 million.
Havas Worldwide San Francisco posted impressive growth of 27% in 2015, to $14 million, on the back of several new wins from longtime partner Genentech. New brands and assignments included Esbriet for idiopathic pulmonary fibrosis; Ocrevus, an MS treatment currently preparing for launch; the company's HER2 breast-cancer franchise; and clinical-trial work on lampalizumab, a potential breakthrough treatment for geographic atrophy.
Led by CEO Alan Burgis, the firm targets the majority of its work — around 60% — at HCPs, with the remainder a mix of consumer Rx and OTC. "They've had Genentech for about 12 years and keep getting assignments," says Rich Russo, chief creative officer, Havas Consumer Health North America. "There's a lot of trust there."
Beyond its location on Genentech's doorstep, the agency is well placed to work on tech opportunities. "The gaming work that's being done [industrywide] for people with cancer, depression, and schizophrenia is brilliant. It's going to catch on in the next year or so."
New York City–based Havas Tonic, which is celebrating its 25th birthday this year, is the largest and most established of the three Havas Worldwide agencies. It handles a mix of consumer Rx and OTC/wellness work across multiple channels.
A gaggle of major wins in 2015 — Sanofi's diabetes franchise and various products for Indivior — helped offset the loss of Bayer brands Claritin, Dr. Scholl's, and Coppertone. Revenue was down 6% to $46 million, but Tonic reports bottom-line growth for 2015 and a strong start to 2016.
"What they do really well is master brands," says Russo, stressing the importance of offering relevant and valuable content. "You had better have a story to tell. Selling may manage the day or the week for somebody, but it's not going to manage their illness over time."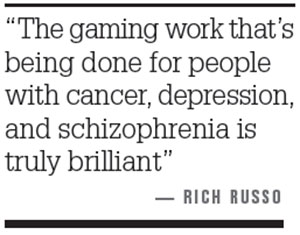 Russo points to Tonic's work with GSK's HIV support and treatment division, ViiV Healthcare, as an example of what he means. As part of it, the agency sent teams into affected communities, where they spoke with patients and caregivers and emerged with fresh insights.
The final agency in the Havas Worldwide network, seven-year-old Havas Adrenaline, continues to make strides toward establishing itself in the consumer OTC/wellness space, reporting 2015 revenue growth of 16%, to $9.5 million.
The New York shop added Galderma's hair-regrowth treatment qilib to a roster that includes GSK's Flonase allergy medication, Benefiber Health Shape shakes, and Gas-X's bloating and gas-reduction product. He adds that, for Gas-X, the Adrenaline team's nimbleness and experience allowed it to produce 14 online ads "for probably less than half the cost of a TV commercial."
Russo is proud of a pro bono campaign for the Coalition of the Homeless. "It's about empathy and respect."
Scroll down to see the next article