July 05, 2016
HCB Health/Chicago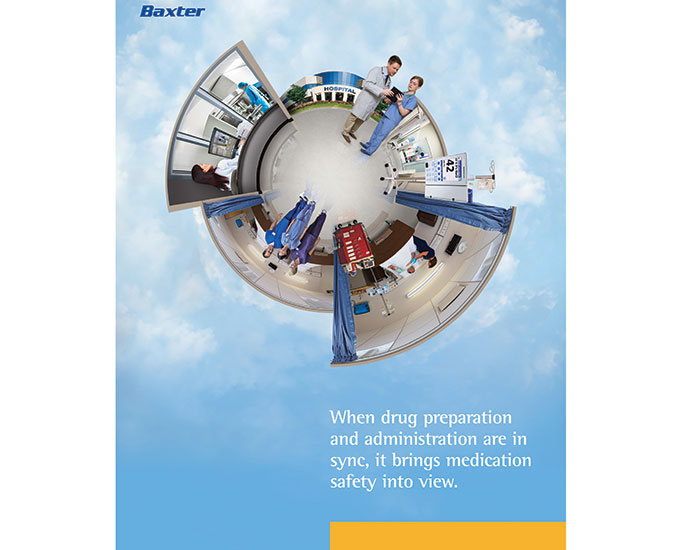 Agency mergers often leave headaches and hurt feelings in their wake. But when Chicago-area mainstay Topin & Associates was acquired by Austin-based HCB Health last year, everyone involved made it his or her business to ensure that the transition was seamless for internal and external audiences alike.
Al Topin, president of the Chicago office and former Topin & Associates namesake, and Kerry Hilton, CEO of HCB Health, credit the success to lengthy and intense discussion and planning. "This was a process that we started many months earlier," Topin says.
Hilton agrees, adding, "We did a lot of work to make sure it was going to be right. That's why it went so well."
They're clear that it didn't come easy, noting the challenge of harmonizing systems and functions, but say that clients experienced no disruption whatsoever. "We haven't had a glitch. Clients saw no issues at all, because a lot of people in operations spent a lot of time planning and putting plans into effect."
The motivation for the deal wasn't cost savings as much as a desire to invest in the future, Topin explains. "People in Chicago have more opportunities now to grow and change and participate in both offices." The combined agency now employs 75 people, with 55 in Austin and 20 in Chicago.
With the acquisition complete, it's business as usual at HCB's two offices. The firm recently held a company-wide two-day off-site meeting to celebrate the alignment — as well as chart what comes next for everyone.
"We are moving into phase two," Hilton says. "We've added new people and therapeutic categories and evolved our brand.[The goal for] 2016 and beyond is building on that momentum."
Topin expands on Hilton's response: "The basics are right out of the textbook. One, focus and build. Two, accelerate and grow."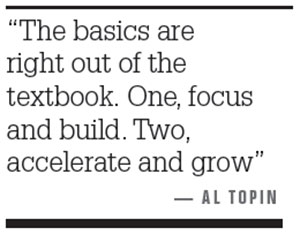 On the client front, HCB's Chicago office added work from Medac Pharma and grew its relationship with Baxter — a 28-year client. "Our core business has always been pharma and devices, but we have other accounts, including providers," Topin notes. "We've always found value in working with providers [because] it's very important to understand the realities of what goes on in hospitals and in doctors' offices. A lot of our point of view comes from those customers of the device and pharma companies."
In addition to representing brands, the Chicago office has branched further into the increasingly crowded field of consulting. "The AOR world is changing," Hilton notes, pointing to clients' increasing desire to work on a project-by-project basis — a trait associated with the consulting business. "Agencies have evolved and so have consulting firms. We're getting into each other's work."
That said, don't expect HCB and the former Topin & Associates to forget where they came from. "We're in the business of delivering business-building ideas, not just creative ones, in an industry that has as many rules and regulations as any industry does," Hilton explains. "We deliver the freedom of ideas that can't be contained by regulations and rules."
"This has been a landmark year for both companies," Topin says. "It's been an interesting ride."
Scroll down to see the next article