July 05, 2016
HealthWork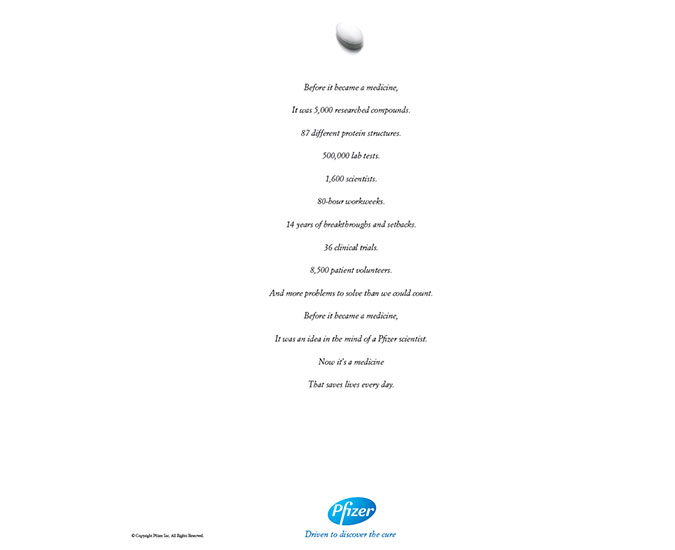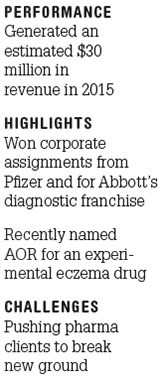 Several years ago, consumer powerhouse BBDO and health specialist (and Omnicom Group sibling) CDM New York decided to formally pair employees from both organizations and put them to work on pharma accounts. In the years since, that venture, HealthWork, has accumulated a roster of blue-chip clients that is the envy of many larger operations.
The agency generated the idea behind Bigger Than, creating the oversized characters for Genentech's seasonal Tamiflu TV ads (Tamiflu was HealthWork's first brand). Last year it won corporate assignments from Pfizer and for Abbott's diagnostic franchise, and it was recently named AOR for an experimental eczema drug. Client relationships with Bayer Healthcare and Noven ended.
HealthWork's MD, Denise Henry, notes that roughly 90% of the agency's business is AOR in nature. While the firm's double-digit growth in 2015 was driven by its AOR wins, it was also spurred by work within emerging channels like augmented reality. Additionally, HealthWork built out its offerings for video development, analytics and tracking, and patient and physician conversation-building. As a result, it gained corporate and franchise assignments from existing clients, beyond the brand work that had already been meted out.
"We're breaking new ground for pharma," says Chris Palmer, executive creative director for CDM New York.
HealthWork, which opened its doors in 2010, offers a traditional mix of professional, consumer, digital, and payer–patient access offerings. It generated an MM&M-estimated $30 million in revenue in 2015. The two companies that birthed it boast a range of high-profile clients, including AT&T, Snickers, and Priceline (BBDO) and Valeant (CDM New York).
Within the executive ranks, HealthWork saw some changes in 2015, as longtime CDM executive Palmer joined Henry in a leadership role at HealthWork. Josh Prince, previously president of CDM Group and acknowledged as HealthWork's primary architect, took on the role of chief marketing officer at the newly formalized Omnicom Health Group in early 2016.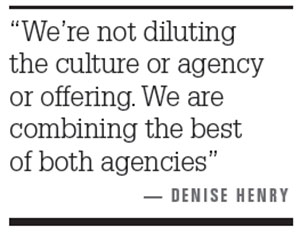 HealthWork grew its employment roll by 10 people during 2015, to 45. Among the notable hires: Nicole Torrillo, a former group engagement director at Huge, as SVP and senior director, HealthWork. Henry believes that what makes the agency unique is its structure. Employees are formally employed at either BBDO or CDM New York, but about 70% of them work exclusively on HealthWork business.
"We're not diluting the culture or agency or offering," Henry explains. "We are combining the best of both agencies for clients."
HealthWork's client base consists mostly of pharma companies, about 85% of the total. What they crave, Henry believes, is work that reflects a consumer perspective. "Overall, what we're seeing is that they're trying to take more of a cue from consumer [marketing]," she explains. "The purpose of our 'Soul Work' mantra is to help us remember why we're in healthcare."
Scroll down to see the next article