December 11, 2014
Hey Pharma, Here's Why Your Customer Service Shouldn't Suck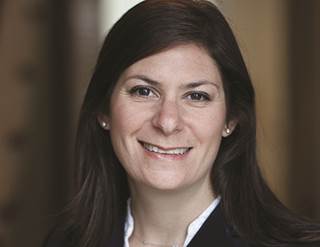 I've had some good luck with customer service on social media. I was recently testing wearable fitness devices and wrote to a company to let them know that no, I did not walk 642 steps to my kitchen when I got up in the morning to make coffee, mainly because I live in an ordinary house and not a castle. So I alerted the company via Twitter that something was faulty with its step counter. I receive a response within 24 hours and was sent a new one (which also didn't work – Runtastic, it's back to the drawing board on your Orbit). So even though the company didn't solve my problem, I felt like its people really cared, which obviously goes a long way.
So imagine if your child is taking a medication and complains that it tastes terrible, so bad that she doesn't want to take it? Could you reach out on Twitter or Facebook or YouTube and let that brand know it needs better flavoring? Could you ask for advice on how to get your child to take her next dose? What to mix it with to make it more palatable?
Nope, because there is almost zero customer service in pharma. I say "almost" because there are a few notable customer-service success stories. But can pharma learn to provide customer service like other industries? I believe it can and it will, because it will have no choice.
One of the primary reasons that pharma has avoided "traditional" customer service is that patients are not really the customers. Doctors are, and doctors already have a customer support center called Medical Information. Some companies have even experimented with more novel communication channels for Medical Information, like "click to chat" and social media. For example, Pfizer piloted an early engagement with Sermo as a channel for Medical Information to provide short answers and abstracts that fit within physicians' workflows.
But when it comes to patients? There is just too much liability, and then there's the issue of adverse events. So if a patient needs help with dosing or drug reactions, he goes to his doctor to discuss. And he should.
Although managing adverse events is best left to doctors, pharma could provide assistance when it comes to basic product help, but by and large it hasn't. At least not very well. Nor does it accept feedback to make its products better. Yes, there are 800-numbers and links on web sites, but the experience is a far cry from the experience one enjoys when calling Apple or even the local bank.
Before we start thinking about how we can make it better, we first need to address why we should make it better. Because if we can't justify a business case, you and I both know that it will never (and I mean never) get funded and be allowed to evolve, which would be a real missed opportunity.
How much do you spend to acquire one new customer? I've asked a bunch of industry folks and the answer is usually, "It depends." (That's a serious problem we need to address, but another article altogether.) I can assure you that most marketing budgets are higher by percentage in our industry than any other right now, because much of the time we are selling to both doctors and patients. We pitch the doctors and then create a TV spot for consumers, hoping that the person watching has the condition (or knows someone who does) AND does not have another treatment with which they are happy or that their doctor prefers. We go to conferences, take out journal ads and throw as much sales force at the doctors as we can. Then we build web sites and apps and buy search. Wow! So no matter what you are spending, we can all agree that it adds up to "a lot."
The question is less about loyalty (sure, we can offset your co-pays with coupons) and more about satisfaction. How can you help patients remember that medicine sometimes takes time to be effective? How can you streamline their delivery needs and devices or reduce the number of pills they need to take? Can you help undo the countless myths they read about your product and their condition in social media? Maybe, or maybe not.
Doctors, NPs and PAs most likely can't take the phone call or email at that exact moment of need. Can pharma? Wouldn't keeping that person on your product be cheaper than losing him to the competition? Is his lifetime value worth so much more than the cost to acquire him?
The tech, consumer products, travel and banking industries know excellent customer service is the secret to retaining customers and even making them more valuable. One properly trained customer-service person can accomplish more than a hundred apps that your agency recommends.
Check out Medtronic's Facebook page for diabetes here. There is a personal connection being made with consumers who choose to engage, and it's satisfying to see this kind of transparent help. But because customer service isn't "sexy," it's often relegated to the windowless room of a call center.
How about proactive customer service? Instead of waiting for consumers to come to you for help, you can search within public conversations on how expensive it is to stay on product and recommend some ways to save money. AstraZeneca has been using Twitter for years to help patients to do just that. And the marketing spend is $0. So every customer they convince to stay on product drives up the ROI of acquiring that customer to begin with.
Coming up with clever ways to communicate a message and drive sales is fun, but when we talk revenue – real revenue – customer service is more than just a nice-to-have. In this competitive marketplace, it can mean the difference between your brand or someone else's. Call up your customer-service center and see how you can partner with its people. I'm sure they will be happy to take your call.
Zoe Dunn is a principal at Hale Advisors.
Scroll down to see the next article