July 17, 2018
Huntsworth buys U.S. health shop Giant Creative Strategy for $72m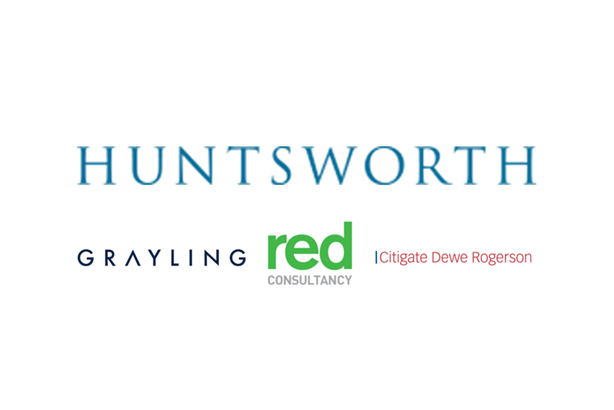 The Grayling, Red and Citigate owner has taken 90.2 per cent stake in Giant Creative Holdings, Giant's parent company, from previous owner Shamrock Capital Growth Fund III in a deal funded from existing debt facilities.
Huntsworth could extend its stake depending on Giant's earnings between 2019 and 2021. The total payout could be up to $97.2m (£73.3m).
San Francisco-based Giant generated revenue of circa $32m (£24.1m) and underlying earnings (EBITDA) of around $7m (£5.3m) in the year to 31 December 2017.
The full service, multi-channel agency has clients in the biopharmaceutical, medical device and diagnostics sectors. It employs 150 people and derives around 70 per cent of its revenue from marketing to healthcare professionals, which Huntsworth says it "a key growth area" for the business.
Giant founders Steven Gold (CEO) and Adam Gelling (president) remain with the business and hold, along with other senior management, the remaining circa 9.8 per cent of the ownership.
Paul Taaffe, Huntsworth CEO, said: "We are delighted to welcome Giant into Huntsworth. Giant is a strong addition to the group, bringing scale in healthcare professional marketing, especially in the fast-growth biotech sector, and is led by an outstanding management team who will continue to be invested alongside us in the business.
"This expansion of Huntsworth makes it an even more compelling alternative to the large holding company networks."
Taaffe said at the time that healthcare remained the company's "primary focus", adding that the Communications division "remains an important part of the group".
Scroll down to see the next article