July 05, 2017
Huntsworth Health | 2017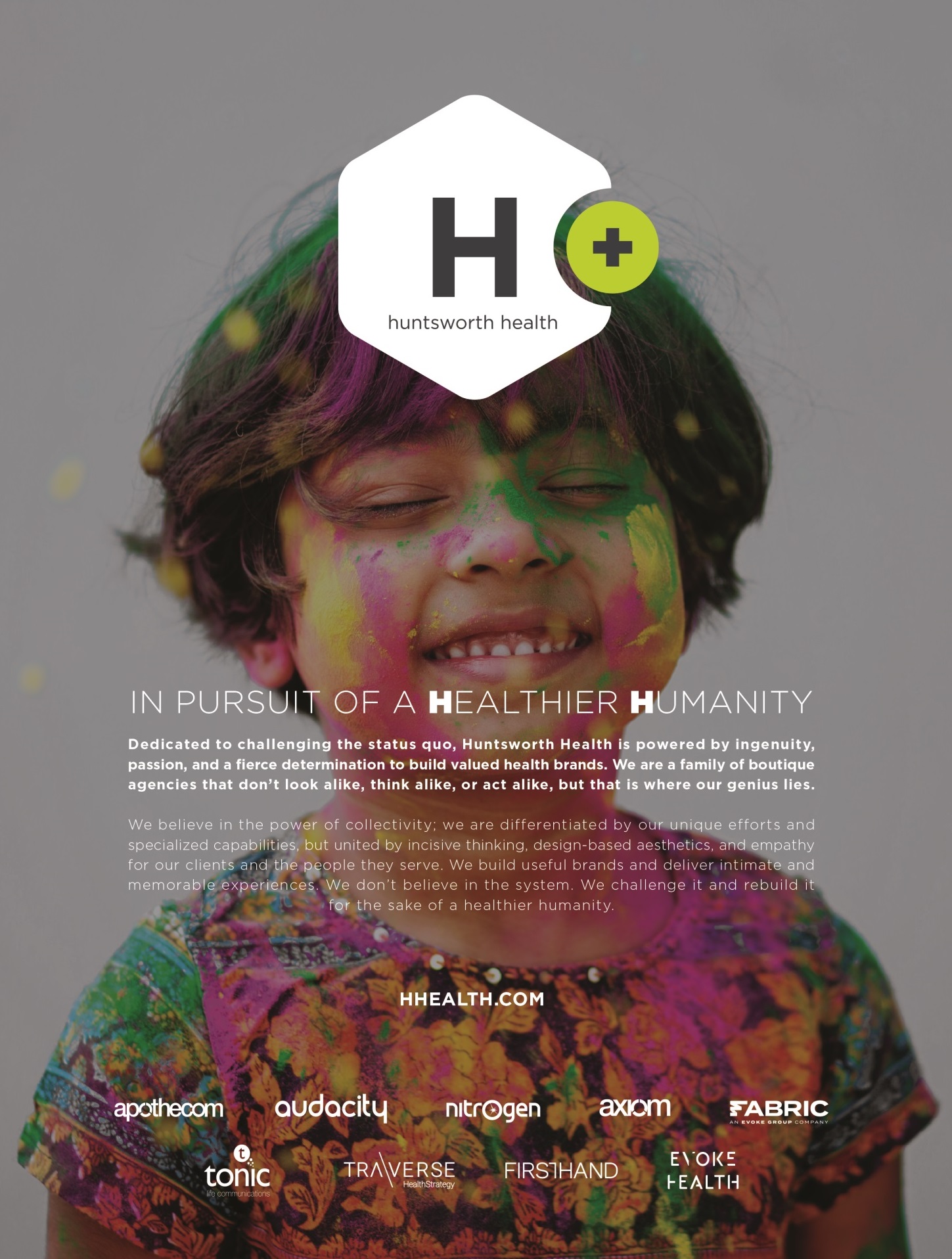 Performance
Revenue increased 31% to about $112 million in 2016
Plans
"We're going to put an office near the European Medicines Agency site, or in Switzerland or Germany"
— Neil Matheson
Prediction
"Figuring out how our clients are going to deal with political issues — this administration is about controlling drug prices at a government level — will create challenges"
— Neil Matheson
---
Several years ago, an oncologist working for the Intermountain Healthcare system in Utah treated a patient with late-stage gastrointestinal cancer who died before she had the chance to try the right therapy. Saddened by her death, Dr. Lincoln Nadauld went on to develop a protocol that matches treatment to tumor mutation and a sequencing test to more quickly identify the mutation. That protocol and test are now assets of the company Navican.

This is the kind of story healthcare marketers dream about — so claiming that business proved one of the best moments of an already lucrative year for Huntsworth Health, reports global CEO Neil Matheson. "They're doing something to change the shape of cancer care," he says.

Huntsworth handled branding and website development for Navican, one of a handful of new genomic and genetic-sequencing clients the agency has added in recent years. Pursuing these clients is part of the Huntsworth network's overarching strategy to expand its client base beyond mainstream pharma and bio-tech clients.

"We're seeing an explosion in this space," Matheson explains. "This period in medicine is akin to when penicillin was discovered."

The network had a 31% increase in revenue to roughly $112 million in 2016. Huntsworth employed 512 people in the U.S. at the end of 2016, up from 400 in 2015. Significant client additions last year included cord blood bank Natera, Theravance Biopharma, UCB, Anacor, and Merrimack.
"
There is a real need for Hispanic language communications and a lot of other cultural-related comms, such as in the LGBT area.
"
- Neil Matheson, global CEO
Matheson points to several factors for the growth, including further development of the network's market-access capabilities. The growth also prompted the creation of two agencies: Firsthand, an HCP and patient agency, in 2015, and Fabric, a multicultural shop, in early 2017.

"There is a real need for Hispanic language communications and a lot of other cultural-related comms, such as in the LGBT area," he says. "It's even more relevant than in the past."

While managing double-digit growth is every executive's dream headache, Matheson is quick to identify the challenges that come with it. He cites the difficulty of landing A-grade talent, both in general and specifically in the Chicago market.

Huntsworth is debating whether to open an office in the new site for the European Medicines Agency, soon to leave London in Brexit's wake. (Huntsworth has no plans to abandon its London office, Matheson stresses.)

Look for the network to pounce when opportunity arises. Drugmakers, still the agency's bread and butter, continue to shift more of their marketing dollars away from HCP promotional activities and into medical affairs. They are also spending more on digital and social media.

"The emphasis turns to scientific and medical content," he notes. "We've been able to capitalize on that shift of ad revenue."
Scroll down to see the next article